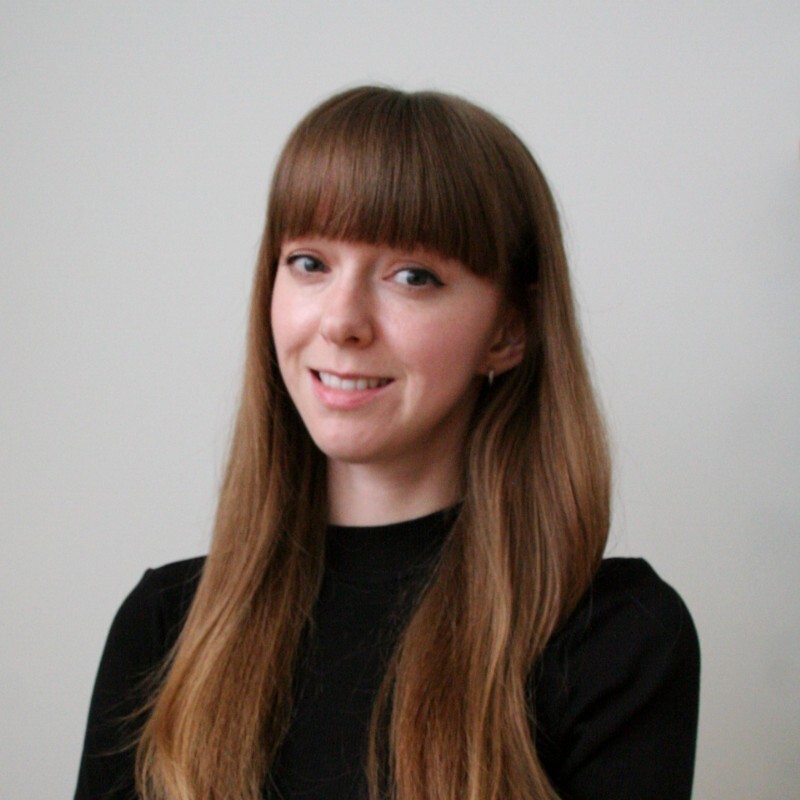 Stephanie Dean
Content Marketing Specialist at Scratcher
Strengthen your outreach, education, and fundraising strategies with interactive experiences
While it may be more well known for offering discounts and prizes in the B2B and B2C sectors, gamification marketing can be applied to a range of tasks and strategies for NGOs and the non-profit sector.
Think of the possibilities: add an interactive component to an outreach program to reach new audiences and reactivate existing ones. Share knowledge-testing quizzes to educate and encourage community discussion. Develop engaging fundraising opportunities and inspire friendly competition.
With interactive experiences, NGOs can activate their audience in a memorable and meaningful way. Gamification builds on the power of reciprocity–building a bond of mutual trust between an organisation and its audience–and offers visitors a fun way to get involved while carrying out a good deed.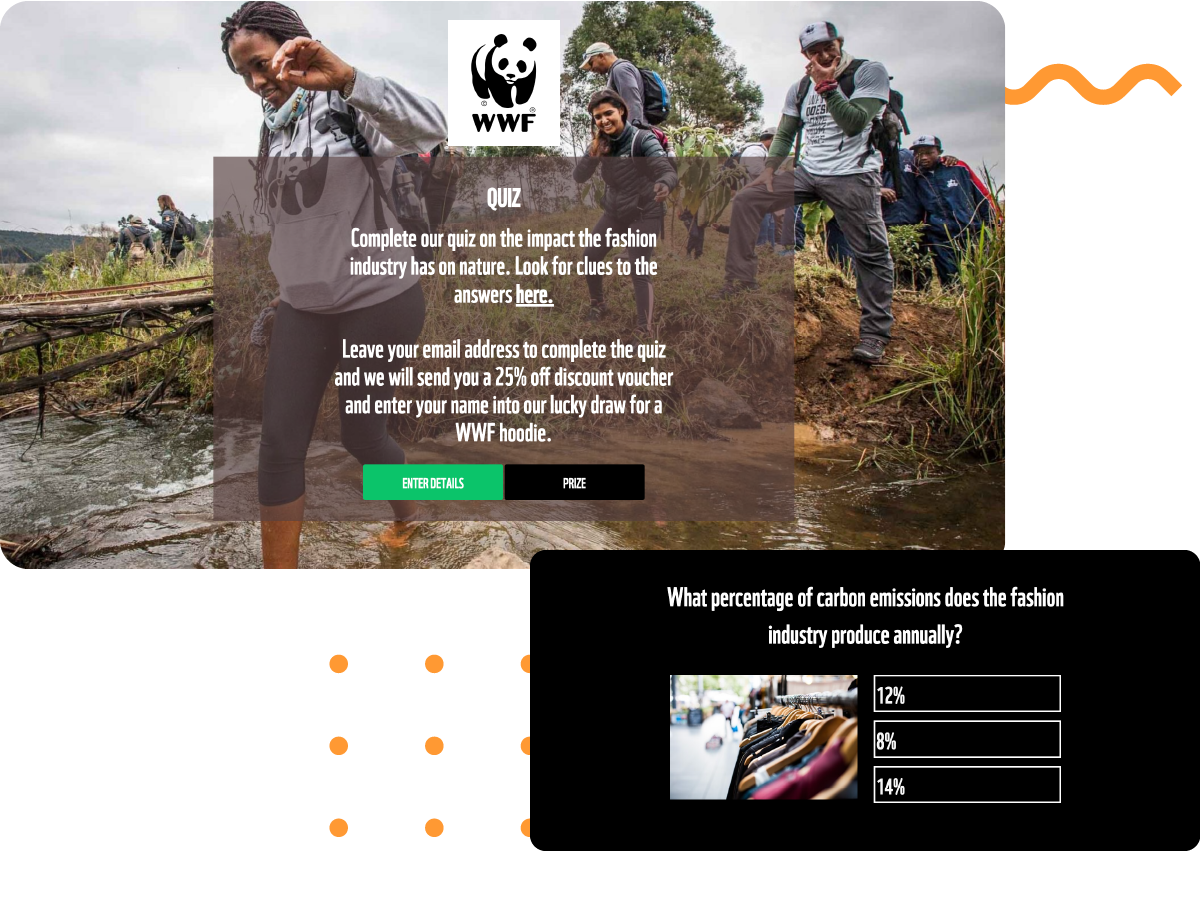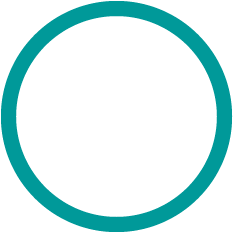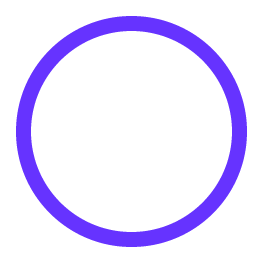 World Wide Fund for Nature (WWF), the international NGO for wilderness conservation, added gamification to their advocacy activities with great success.
For their South Africa division, WWF used the quiz format to test visitors' knowledge on the impact of the fashion industry on nature. Visitors could leave their email address to receive a discount voucher and, at the same time, be entered into a draw to win WWF apparel.
The goal was twofold: to educate visitors and generate new leads for future outreach. WWF encouraged visitors to engage directly with the brand via hints on their webpage (in turn, reiterating their message) and activated their audience to share their personal information by offering an incentive.
UNIQUE VISITORS
High engagement from their target audience
UNIQUE PARTICIPANTS
A player only counts as one, no matter how many times he plays the game
CONVERSION RATE
From interested visitors to contributors
Never underestimate the power of competition. Gamification offers an incentive to participate in challenges, reach new levels, and see the impact of previous donations, increasing audience engagement and helping you achieve your NGOs goals.
Increased brand engagement
Inspire your audience to take action! Gamification is the perfect way to educate your audience and build your community. These engaging experiences help to familiarise visitors with your brand and its message, creating a positive association and stronger recall for future interactions.
Interactive experiences are an engaging and memorable way to build trust and strengthen the emotional connection your audience has with your brand. With greater trust, your audience will want to continue carrying out good deeds–donating to your cause, supporting key petitions, or sharing knowledge with others.
If done right, gamification will capture users' attention and increase their commitment to a purchase transaction.
Are you looking for a new way to engage with your customers, or want to find ways to keep them coming back? Gamification marketing may be the answer.
Create a free account today and our team will help you get started using gamification marketing in your business.
More insights to gamification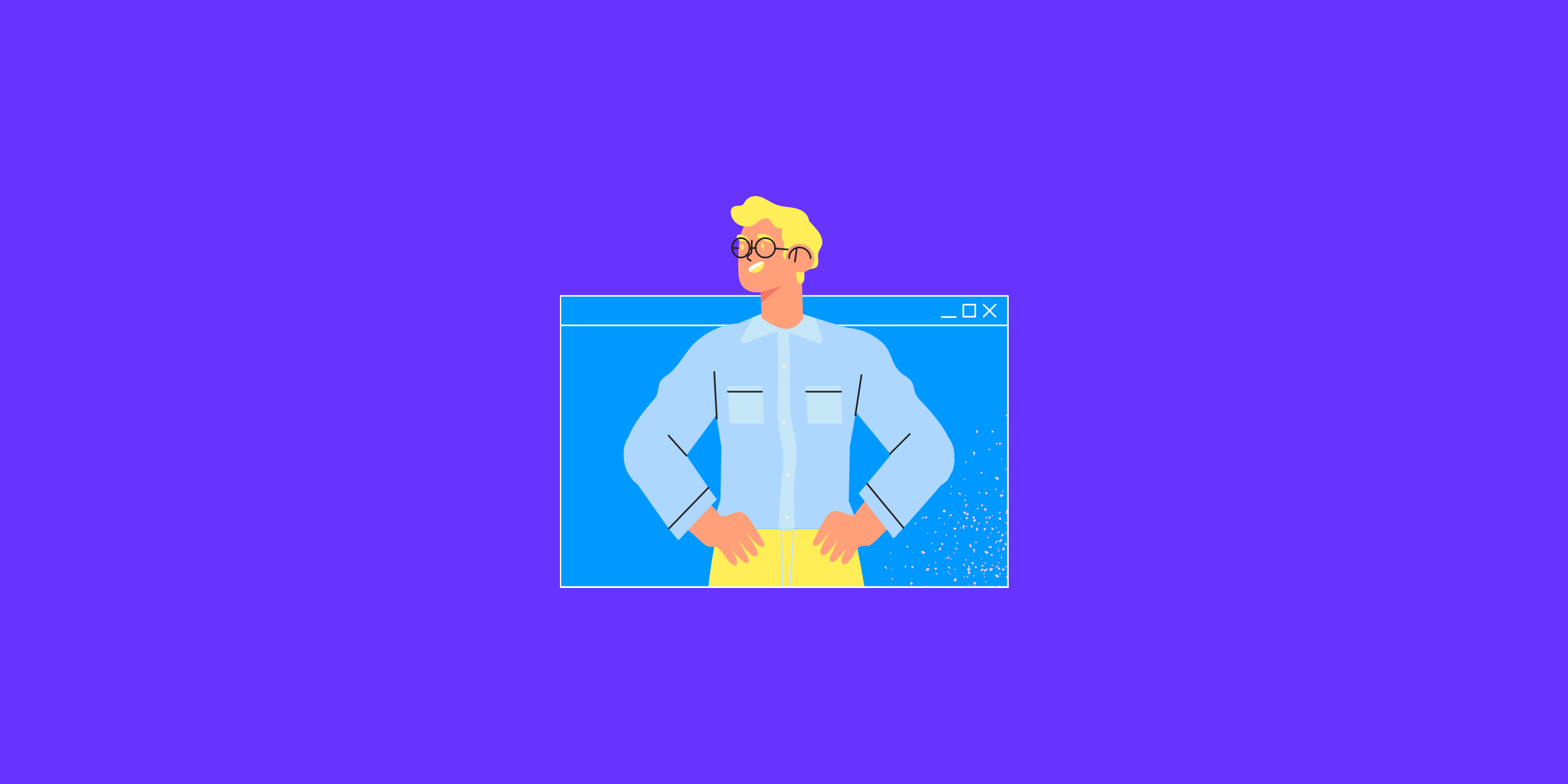 Corina Ines Choucino Growth Marketing Manager Empowering brand engagement: Leveraging first-party and zero-party data Brand engagement has evolved into a pivotal factor for business success.
Read More »