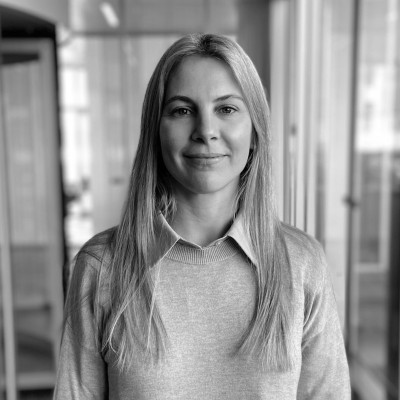 Corina Inés Choucino
Growth Marketing Manager at Scratcher
Top 5 – Q4 Gamification Campaigns
Q4 is commonly associated with increased consumer spending, as it aligns with the holiday season. It's a time filled with sales opportunities – not only for B2C businesses, but also for B2B enterprises.
Shopping during the holiday season is a common, albeit odd, practice. If we look at it from another perspective: your customers and business partners are more likely to make large unfinished purchases in the fourth quarter than any other time of the year.
Here are some Q4 dates worth remembering and planning for:
Halloween 31st October
Singles Day 11th November
Black Friday 24th November
Christmas Day 25th December
New Year's Day 1st January
Check out these successful interactive campaigns examples for inspiration:
BonBon-Land, the renowned Danish amusement park, introduced an exciting Halloween Scratchcard interactive format, inviting visitors to try their luck and win enticing prizes, including free park tickets.
By offering over 100 valuable rewards and employing the familiar "Scratch & Win" concept, participants enthusiastically engaged with this easy and enjoyable game. Not only did this initiative boost customer loyalty, but it also significantly enhanced BonBon-Land's brand recognition, making it a smart and effective marketing choice.
MANY WINS
Over 100 rewards were won by the participants!
LARGE POOL OF VISITORS
The campaign received more than 11,000 participants
CONVERSION RATE
42% of landing page visitors participated in the Halloween Scratchcard game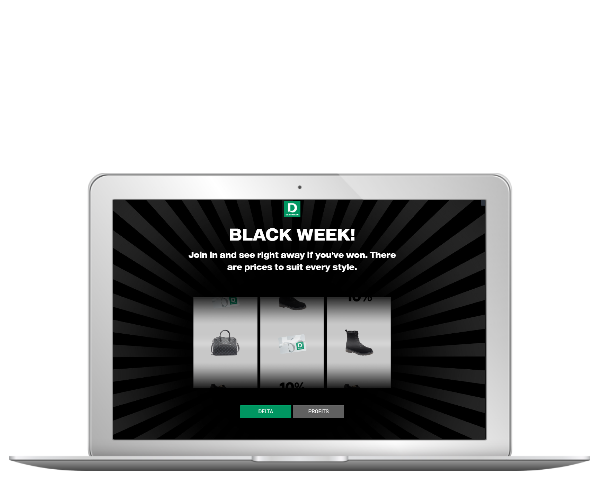 Black Week with Deichmann 🖤
Deichmann is the largest footwear retailer in Europe. They implemented a Slot Machine campaign around Black Friday, where participants could win prizes including 1000 DKK gift cards, shoes, and bags. By simply filling out the signup form and giving the one-armed bandit a go, visitors participated in an instant win game.
An important addition to the campaign was consolation prizes for 10% discount codes – by implementing these, Deichmann ensured high commitment and interest in their campaign – and also substantially increased their revenue.
CONSOLATION PRIZES WERE A WIN
This could ultimately be seen in Deichmann's revenue by tracking the redeemed discount codes.​
CUSTOMERS PARTICIPATED
A player only counts as one, no matter how many times they play the game​
CONVERSION RATE
64% of website visitors participated in the Slot Machine campaign​
POWER's Black Friday Lottery 🛒
POWER is an electronics retailer that operates 200 stores in Scandinavia. It's a fashion-forward brand, which always wants to be one step ahead of the competition. During Black Friday, POWER implemented a Wheel of Fortune campaign where participants had the opportunity to win over 25 prizes including various electronics from phones to computers and game consoles!
In order to participate in the campaign, visitors first had to fill out a signup form and provide their contact information. This allowed POWER to collect more data about their customers, enabling them to personalise communication and also generate new leads!
EYE-CATCHING, VALUABLE PRIZES
25 prizes including various electronics from phones to computers!​
UNIQUE PARTICIPANTS
Out of over 190k visitors!​
CONVERSION RATE
27% Of all visitors who participated in the Wheel of Fortune!​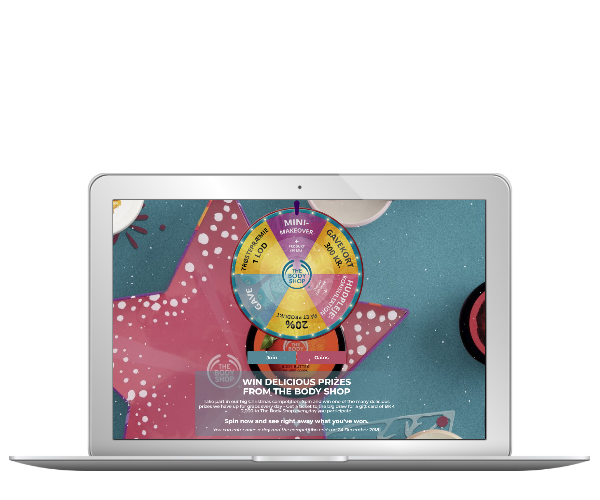 Christmas with The Body Shop 🎄
The Body Shop is a British cosmetics, skincare, and perfume company. They implemented a beautiful Wheel of Fortune campaign during advent, where participants had to spin the wheel to find out if they won.
Visitors to The Body Shop's website were asked to fill out a form in order to participate in their campaign. The form collected contact information, which allowed the brand to generate leads for their email marketing campaigns and learned more about their customers.
MANY WINS
Over 2800 rewards were won by the participants!
UNIQUE PARTICIPANTS
A player only counts as one, no matter how many times they play the game!
CONVERSION RATE
Of all visitors who participated in the advent campaign!
Telmore Advent Campaigns ❄️
Telmore is the largest mobile virtual network operator in Denmark. For their holiday marketing strategy, they implemented a new Personality Test campaign every week of advent, where participants had to answer different questions about Christmas correctly in order to be entered into a draw for that week's prize.
To join the campaign, visitors filled out a form and provided their contact information. Telmore used this contact information and the answers from the personality test to enrich data about their customers for future marketing purposes.
VALUABLE PRIZES
Telmore offered participants the opportunity to win an iPhone 13, AirPods, & speaker – every week!​
UNIQUE LEADS 
Out of over 140k visitors! A player only counts as one, no matter how many times they play the game!
CONVERSION RATE
A staggering 85% of all landing page visitors participated in the personality test!​
Interactive campaigns grab people's attention and get them involved, making them more likely to buy something, and remain loyal to your brand.
Looking for new ways to connect with your audience and customers and keep them interested? Get a free consultancy meeting and explore how interactive marketing can fit your needs. 
More insights to gamification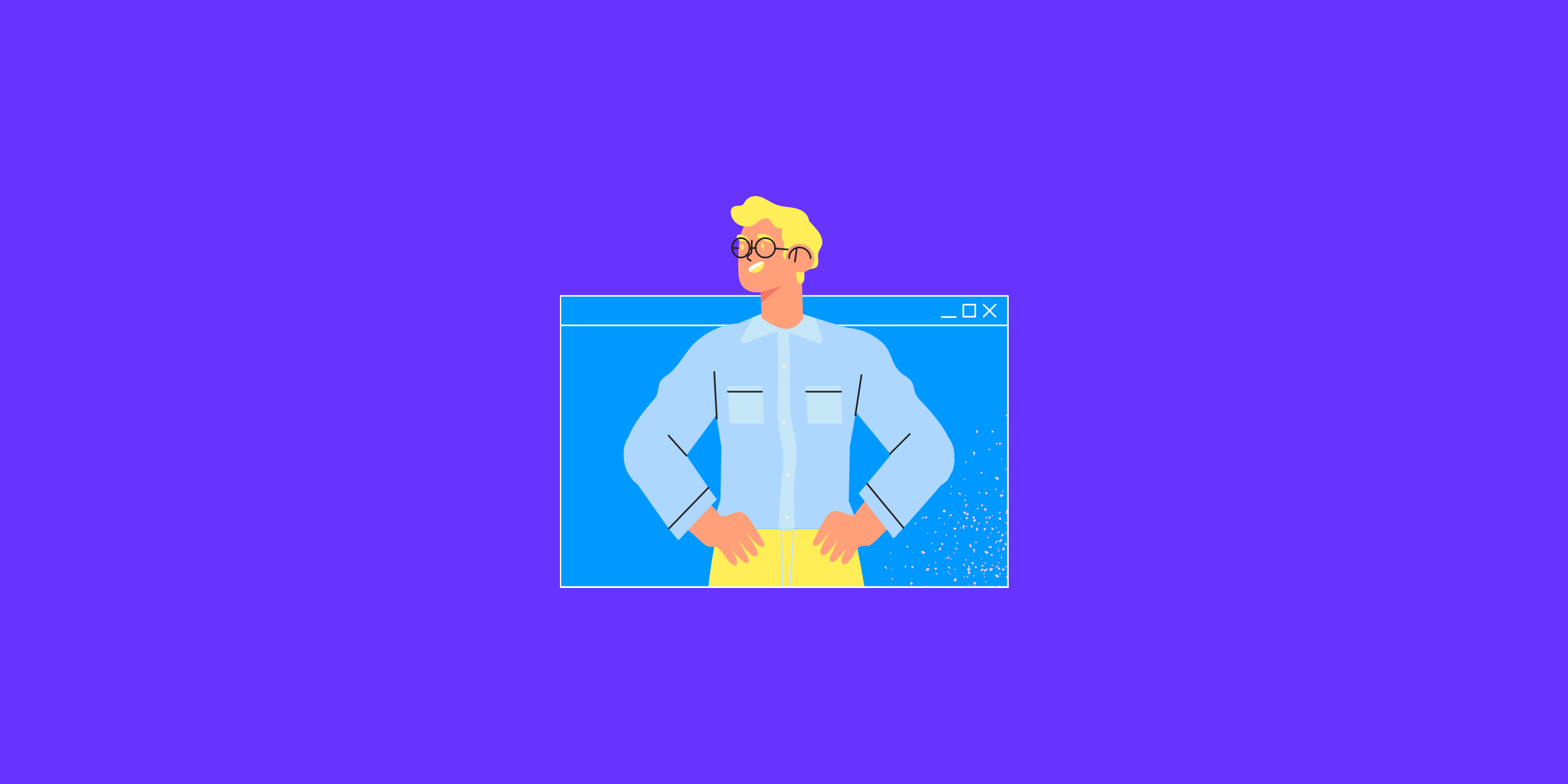 Corina Ines Choucino Growth Marketing Manager Empowering brand engagement: Leveraging first-party and zero-party data Brand engagement has evolved into a pivotal factor for business success.
Read More »