Customer Support and Enablement Agent
At Scratcher, we love to see talent grow. Growing the way we do on team Scratcher also means that every day is different, exciting, and challenging. Now, we are looking for a new Customer Support and Enablement Agent to be part of our team and help us get to the next level.
As a Customer Support and Enablement Agent at Scratcher, you will be responsible for troubleshooting technical problems, customer interactions, building customer campaigns, and inter-departmental collaboration within the company.
You'll be joining our Customer Success and Support Team, all striving to deliver the best customer experience possible. We have an ambition to build a data-driven department, with a human touch. You will be a crucial part of achieving this by maximising the value for our customers and helping them understand and leverage the power of gamification with Scratcher.
Come join our fantastic team in Copenhagen, Denmark to ensure our continued success!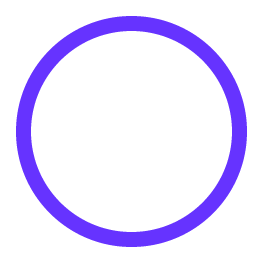 You should have a proven track record in helping customers achieve high levels of satisfaction. You are equally as happy to support our customers on the phone, in the chat, and with email. You will become a member of a team, who have a razor focus on quality and delivering value to our users. You should know your way around technology, have an agile mindset, and be able to work in a structured way.
Providing first-line support via email, phone, and chat for our clients
Ensuring that all customers have a positive and valuable touch point with Scratcher
Work closely with the Customer Success team to resolve any tickets or issues faced by our customers
Be the voice of our customers by providing regular feedback to the product team
Help our customers create campaigns in the Scratcher platform
Report on and document the success of campaigns and feedback to the customer and the Customer Success team
Assist in the development and maintenance of articles for our online support pages
Working with colleagues to deliver our company goals
Minimum 2 years of experience in a customer-facing role
Have an agile mindset and are not afraid to engage with customers or internal stakeholders and teams
Strong ability to understand customers' business challenges
Excellent communication and interpersonal skills
Strong team player, efficient, structured, and solution-oriented
Must be fluent in both written and spoken Danish and English
Knowledge about Martech, eCommerce, and/or SaaS is definitely a plus
Familiarity with coding languages PHP, Laravel, Javascript, and MySQL are not necessary, but would definitely be a bonus
An exciting and motivating environment with an international team of colleagues
A vibrant start-up culture
An open environment where everyone is involved
Opportunity to be part of an exciting journey in the world of gamification
We're looking to fill the position as soon as possible, so get your application in today.
Scratcher is the leading gamification platform for marketeers, e-commerce, and businesses. Merchants can use our software to design, set up, and manage their interactive campaigns with ease, creating engaging experiences for their audience.
Founded in 2017, Scratcher has since been on a mission to provide every type of company, big and small, with the opportunity to use gamification. Our team is highly committed to making Scratcher the most user-friendly platform and our focus is on our customers' success and that they reach their goals with Scratcher.
Perks and benefits:

This job comes with several perks and benefits
Free coffee / tea:
Get your caffeine fix to get you started and keep you going.
Near public transit:
Easy access and treehugger friendly workplace.
Maternity / paternity leave
Kids are the future, go spend time with them.
Come join us and help us build an awesome company where we are all proud to belong.