Senior Customer Success Manager
Scratcher is a leading gamification platform that lets our customers create gamification campaigns with ease and thereby helps them engage their audience. Scratcher was founded in 2017 and has since been on a mission to provide every type of company, big and small, with the opportunity to use gamification. Our team is highly committed to making Scratcher the most user-friendly platform and our focus is on our customers' success with Scratcher and that they reach their goals.

At Scratcher, we love to see talent grow. Growing the way we do at Scratcher also means that every day is different, exciting, and challenging. Now we are looking for an ambitious Customer Success Manager to be part of our team and help us grow even more.

As a Senior Customer Success Manager at Scratcher, you'll follow and guide our customers through their journey with us, ensuring that they see the maximum value in Scratcher, fulfilling their potential and resulting in the growing value of your portfolio. It will be your job to ensure that our existing customers are successful and that they are aware of their success. You will be the critical coordinating driver responsible for delivering the promised services. You will plan regular executive business reviews with the customer, so they are aware of and understand the positive results generated by Scratcher.

You'll join a customer success team striving to deliver the best customer experience. We aim to build a data-driven customer success department with a human touch. You will be a crucial part of us to achieve it by maximising the value for our customers and helping them understand and leverage the power of Scratcher and gamification.
Join our fantastic Copenhagen, Denmark team to ensure our continued success.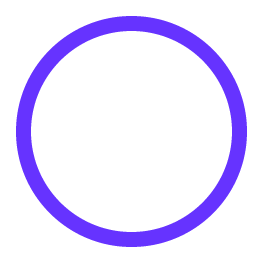 Own a portfolio of customers and grow its value to its fullest potential.
Become a trusted advisor and product specialist, advising our customers on how to best leverage our platform.
Establish and maintain genuine relationships with our customers, where proving the value of our product comes first.
Help implement a (partially) automated yet human approach to serve our customers; suggest initiatives that allow you to handle a more extensive portfolio with the same quality results.
Educate customers on the value of the Scratcher platform through a demonstration of the product.
Be in regular contact with the customers by proactively reaching out and initiating dialogues on using the Scratcher platform and challenging the customer's old habits – ultimately creating business value for the customer.
Work closely with the other departments (product, sales, marketing) to ensure a constant feedback loop and internal representation of the customers' voices.
Set new customers up for success by planning and facilitating their onboarding/training sessions, ensuring they understand the platform and our services.
Fluency in written and spoken Danish and English (additional languages are a plus since our customers are based worldwide).
4+ years of B2B SaaS Customer Success experience or relevant experience from a marketing/marketing consulting role.
Preferably strong knowledge of digital marketing.
Structured, proactive, and service-oriented mindset with time management skills, organisational skills, and attention to detail.
A positive team-oriented attitude, empathy, and high energy.
Agility and openness to the transitional culture of a start-up-minded company.
An exciting and motivating environment with international colleagues.
A vibrant start-up culture.
An open environment where everyone is involved.
For you to be part of an exciting journey in gamification.
Do you know if we piqued your interest?
Great! Interviews are conducted continuously, so please apply for the position with your CV and cover letter as soon as possible.
For more information or questions, please contact Firdes Fiona Rakipi fiona@scratcher.io
Scratcher is the leading gamification platform for marketeers, e-commerce, and businesses. Merchants can use our software to design, set up, and manage their interactive campaigns with ease, creating engaging experiences for their audience.
Founded in 2017, Scratcher has since been on a mission to provide every type of company, big and small, with the opportunity to use gamification. Our team is highly committed to making Scratcher the most user-friendly platform and our focus is on our customers' success and that they reach their goals with Scratcher.
Perks and benefits:

This job comes with several perks and benefits
Free coffee / tea:
Get your caffeine fix to get you started and keep you going.
Near public transit:
Easy access and treehugger friendly workplace.
Maternity / paternity leave
Kids are the future, go spend time with them.
Come join us and help us build an awesome company where we are all proud to belong.