Huge success for saving the children
Scratcher and Red Barnet used gamification in touch
with Red Barnet's annual Christmas campaign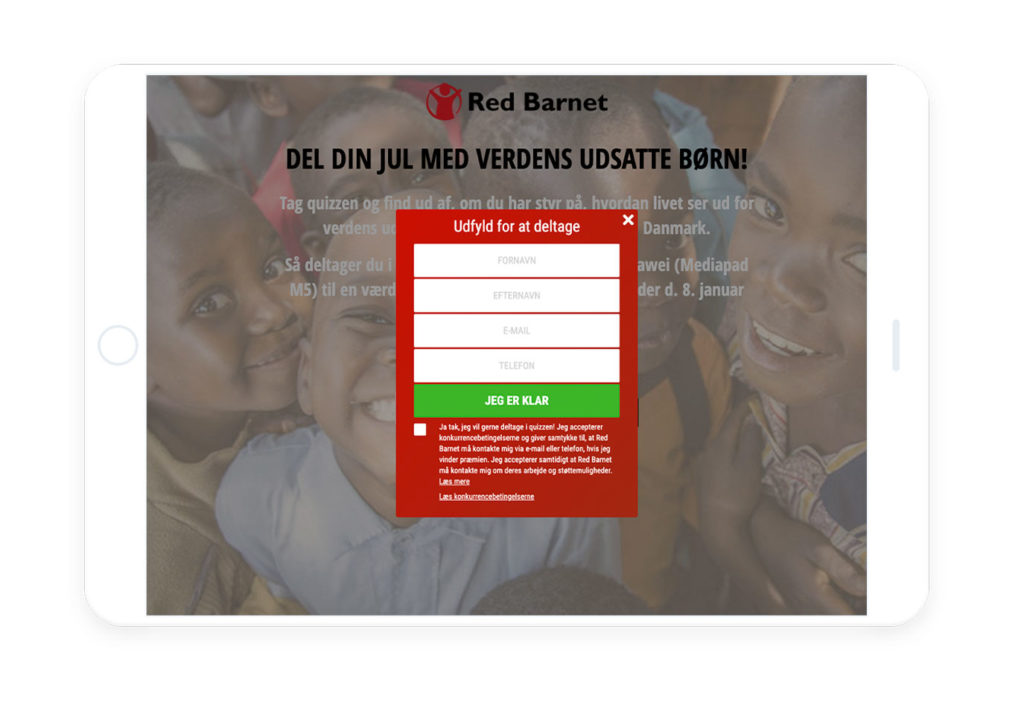 Great lead generation and low cost
The gamification section consisted of an interactive quiz with 5 questions about Red Barnet's international work. The quiz was creatively developed by Red Barnet's inhouse and by the Scratcher team. Next, the quiz was released in Red Barnet's digital universe. HUAWEI contributed as a prize sponsor.
3 KPI´s for the Red Barnet campaign
Engaging potential donors
The quiz wanted to engage potential donors who did not know about Red Barnet's work.
Lead collection & Converting
Lead collection was an active part and the quiz's gatekeeper. Users "paid" with their lead to participate in the quiz.
Sale of Certificates
The overall purpose of the campaign was the sale of gift certificates in Red Barnet's webshop. Several tactical messages were integrated into the quiz as the entry point for the webshop.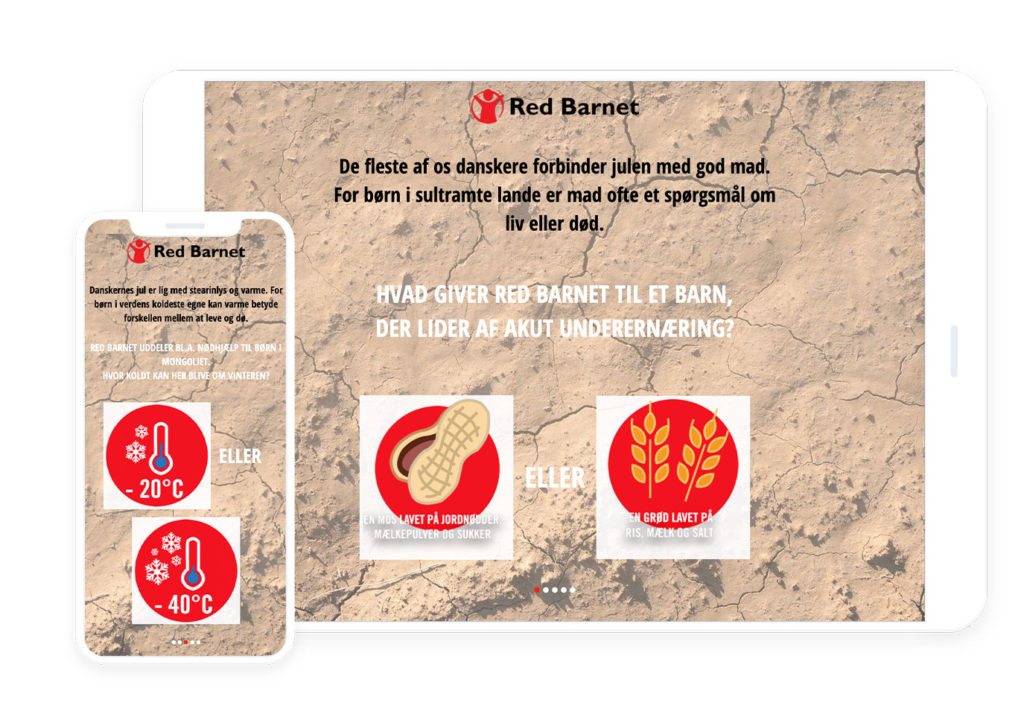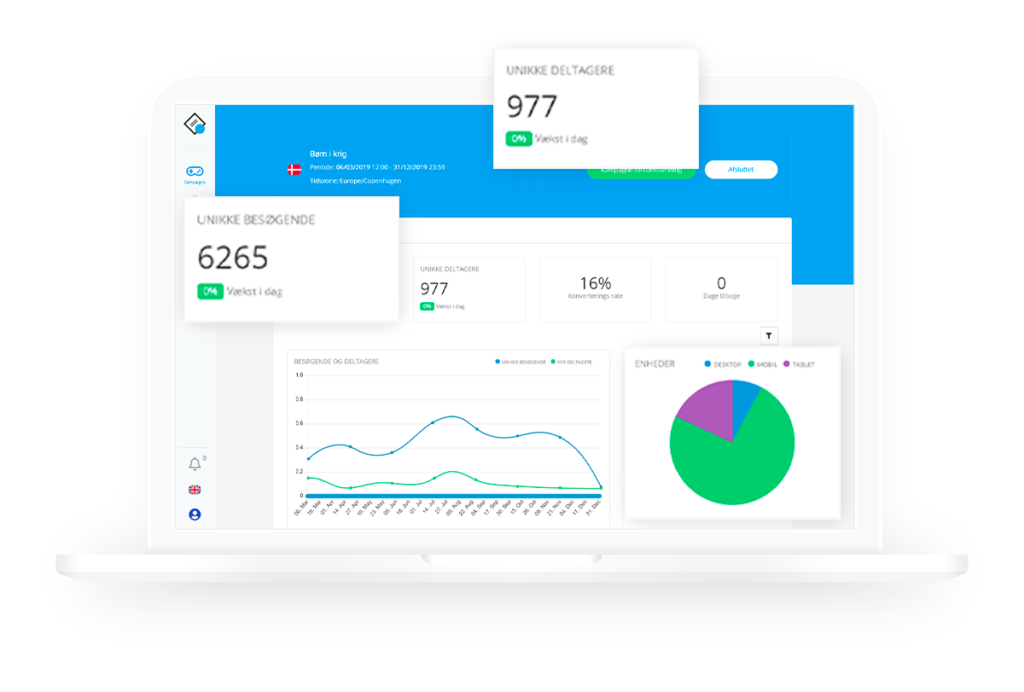 2.000 New Leads
More than 2.000 new leads, which is a doubling of the normal campaigns
2.636 Participants
With a nice conversion, more than 2,600 participated in the quiz
1 Minute and 38 seconds
The average time spent on the quiz was higher than other campaigns