450.375 participants! High customer involvement and engagement
The campaign definitely overcame our expectations
The Christmas campaign in 2018 was made as a quiz, intended to create
new permissions after one year with GDPR.
Scratcher's platform has been a successful present under the tree for Toyota. They wanted to bring something new and exciting to their loyal and new potential customers during Christmas of 2018.
The combination of gamification and effective product messages gave a permission base of high quality. In fact, Toyota gained high opening and click rates in their newsletter and personalized product mails. This showed Toyota that they made the right move with gamification.
MANY UNIQUE PARTICIPANTS
Toyota activated the campaign through their own channels. Then, to attract new customers they also used it in other marketing-activities.
HIGH OPENING- AND CLICK RATES
Toyota got high opening- and click rates in their newsletter and product mails.
TIME SPEND: 2752 HOURS / 114,6 DAYS
The participants returned again and again. With a conversion of 97% it showed Toyota that their customers had a high engagement in the Christmas calendar.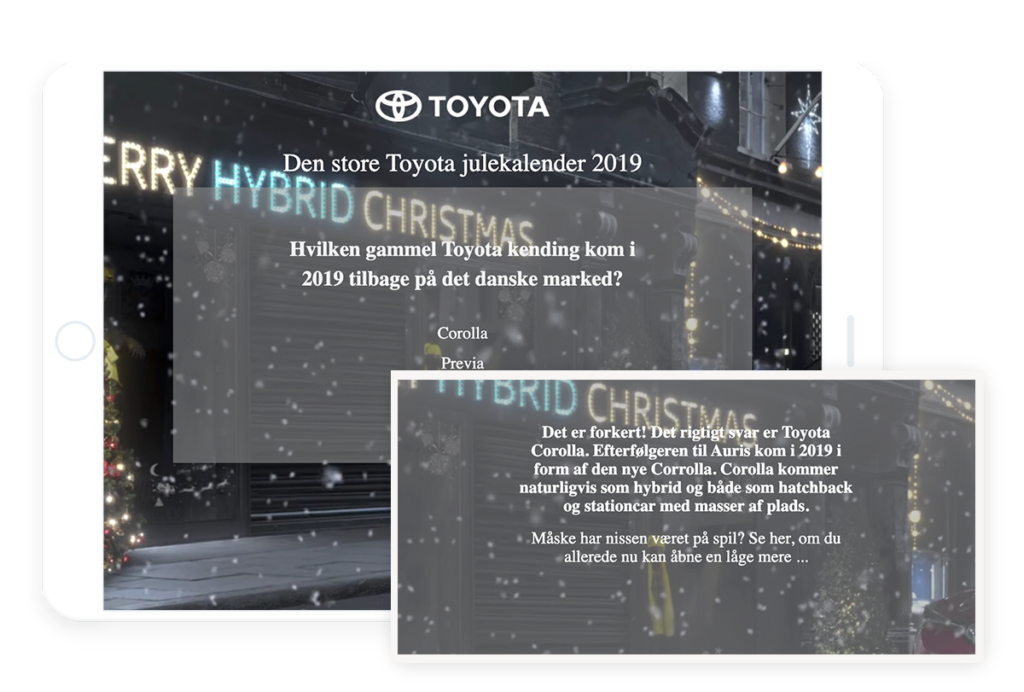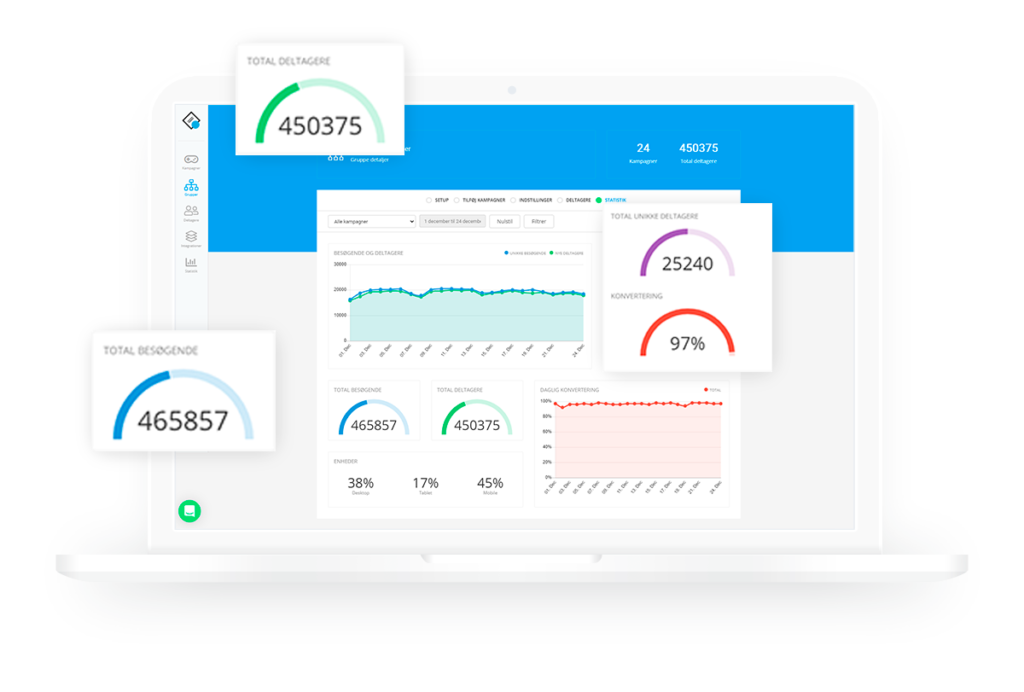 450.375 OPEN DOORS
High involvement and engagement
25.241 UNIQUE PARTICIPANTS
The average user reopened the calendar in 18 of the total 24 days.
CONVERSION ON 97%
Of all the participants who opened the calendar.
"We work with Scratcher because they are flexible and have a big focus on their customers while it's an easy platform to work around. We see high opening- and click rates in our newsletter and personalised product mails. This is important to both maintaining and attracting new customers. The campaign went above our expectations, and it has also been cost effective on the leads generated, which is an important parameter"
Alex Backer
Digital Marketing Manager at Toyota