#1 Gamification platform for
marketeers, e-commerce, and businesses
Give your customers an experience like never before –
attract new customers, retain existing customers, and grow your revenue.
Scratcher is a leading gamification platform that lets you create gamification campaigns with ease
Gamification improves your campaign's virality and helps you attract new customers. Indeed, try to present your products or services in a fun and interactive way. Hence, you could make it easier and more attractive for people to discover and engage with your brand.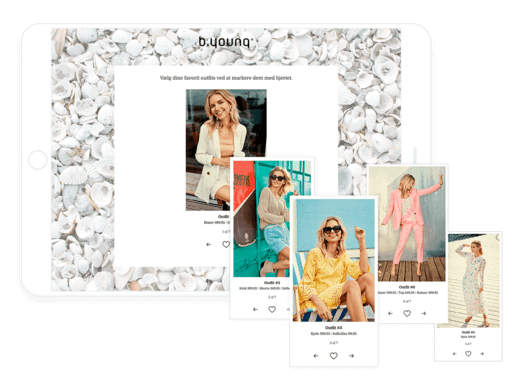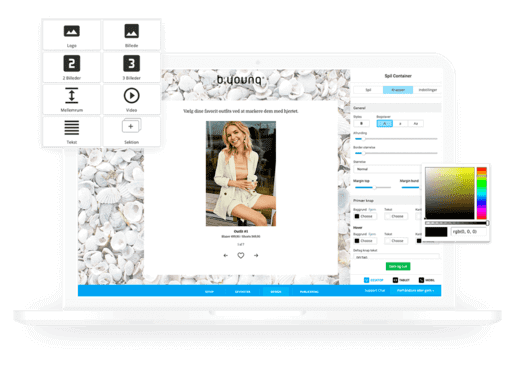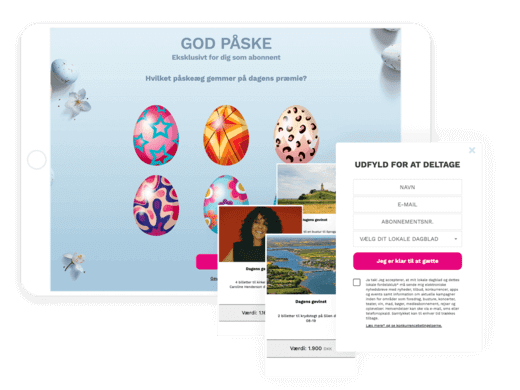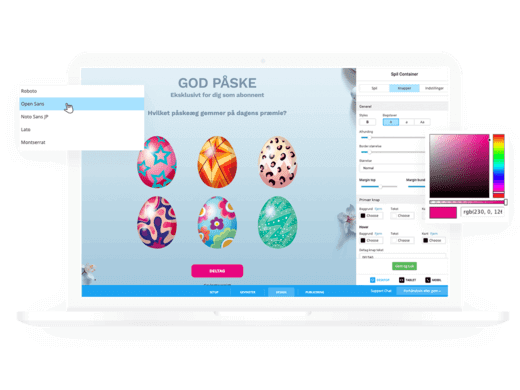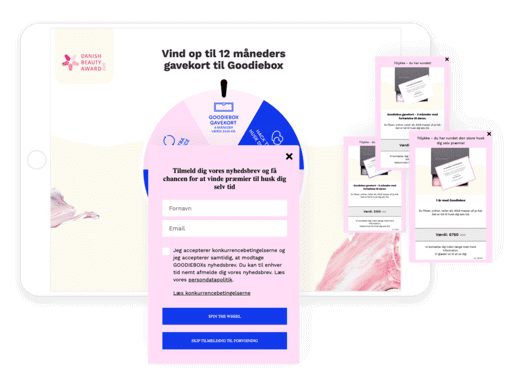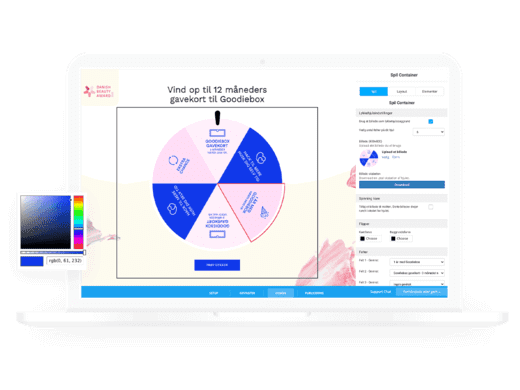 Join our happy customers from all around the world












Easily create engaging and
professional gamification campaigns
A platform built for everyone - no technical skills required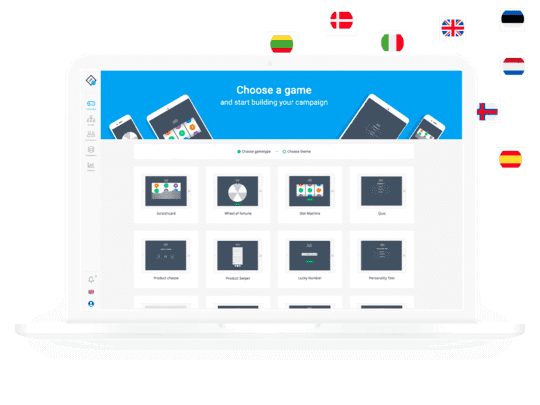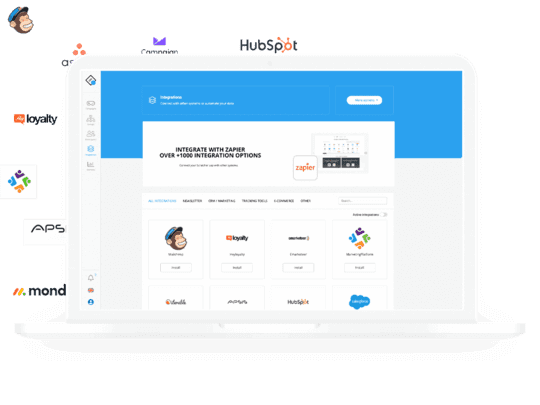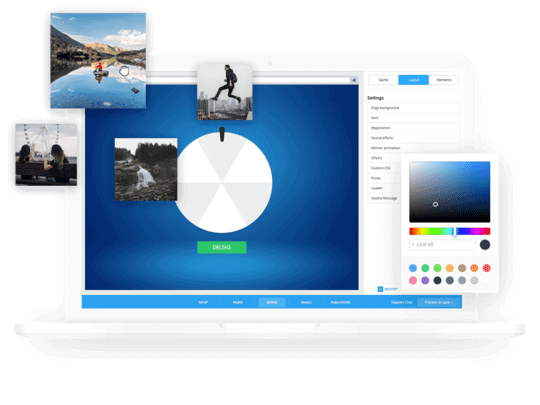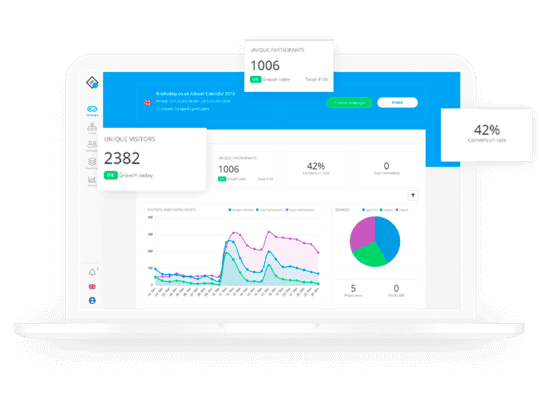 A powerful and easy-to-use tool that will help you create interactive customer experiences
It doesn't matter what kind of company or your focus is. Gamification allows you to promote your brand and company in many ways. We want you to spend your time building great campaigns, not trying to figure out how the platform works. That's why we created a simple and intuitive platform. So, even the tiniest marketing teams can have quick success. We built something anyone can use.
Frequently asked questions
 Companies of any size and industry can enjoy Scratcher. The focus can be both internal and external branding. That means a range of departments can use gamification. In fact, from sales to marketing to HR can gain from gamification.
It doesn't matter who you are – Marketer, CRM Manager, Sales Manager, or HR Manager – Scratcher meets your needs. Whether you want to use Scratcher you can turn the ordinary into the extraordinary. In fact, with gamification, you can connect with your employees or externally target your customers.
No, you do not need any specific or technical skills to use Scratcher. We have built the platform with simplicity and ease-of-use in focus. So everyone can use gamification in their business without being a tech wiz.

Kenneth Nellebjerg
E-commerce Director, Power
With Scratcher we have found a super efficient do-it-yourself tool, which is extremely user-friendly and non-resource-heavy, which is an important parameter for us as we prefer to have an in-house setup. It is cost effective and therefore we have an agreement with Scratcher in all five markets.
Attract more customers, keep more customers,
and grow your revenue
Drive customers to your store, build customer loyalty,
and increase lead permissions with interactive content.
20+ ready-to-use campaign formats
That gives you over a thousand different concepts
to achieve your business goals.
Create games like Quiz, Scratchcard, Wheel of Fortune, and many more
Pick between 20+ formats that have been carefully developed to achieve different goals. Create magical Advent calendars and host daily or weekly competitions to brand your company.
Whether you want to generate leads, enhance loyalty, promote products, or drive sales, there is a game for you.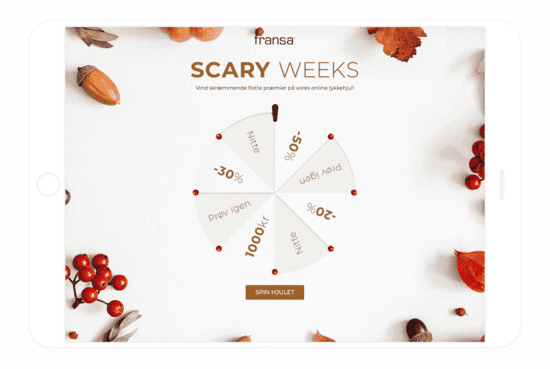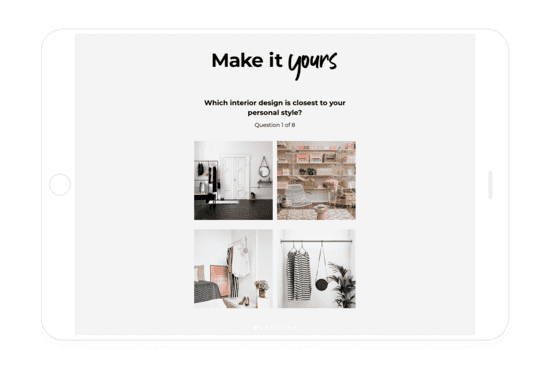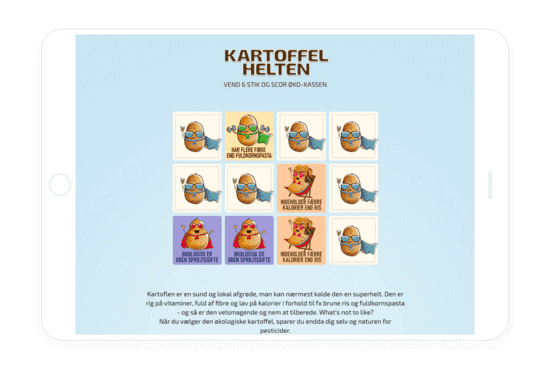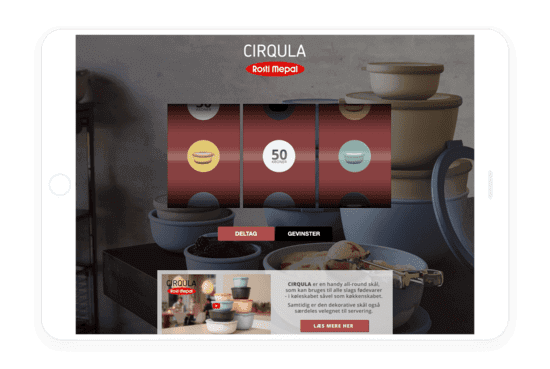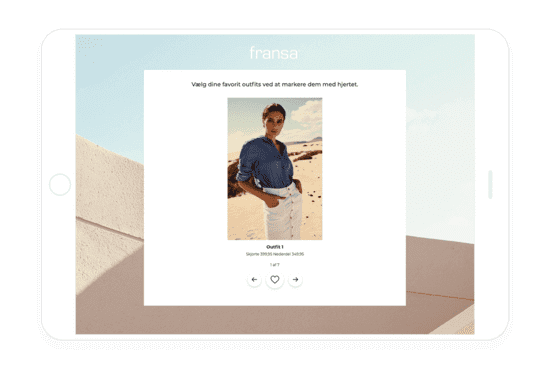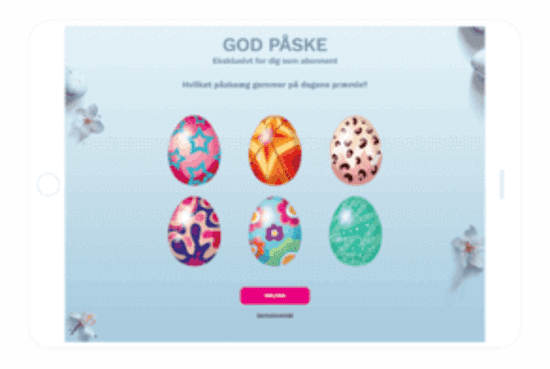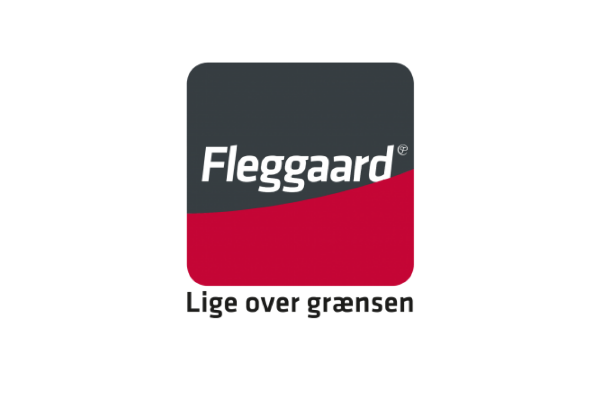 Mette Sørensen
Head of Marketing - Fleggaard A/S
We were somewhat surprised that we received almost 15,000 newsletter recipients, in addition to reactivating more than 6,600 which were inactive.
Frequently asked questions
 Yes, you can (and we recommend this)! You can display your Scratcher campaigns on your own website or landing page. Thanks to our embedded codes, you can do it. You don't need complex coding skills. Just copy the automatically generated JavaScript embed code and paste it wherever you want. Alternatively, you can use the automatically generated URL. The domain name will begin with game.scratcher.io/ and then a custom path. You do not have to do anything out of the Scratcher platform to host your campaigns – sounds easy doesn't it?
Yes, you can seamlessly integrate Scratcher with the rest of your fabulous tools. In fact, you can either use our popular native integrations to take care of the data handling. Also, it is possible to connect to +3000 web apps using our Zapier integration. Finally, we support ordinary CSV exports and offer our Scratcher API to feed data into your system or webhooks to send data.
 Sure, we can! If you do not have the time to set up your campaign, we can help. One of our campaign experts can build it properly. We handle the configuration of the campaign. You provide text, images, and design.
Want to be your customers #1 choice?
You need to stand-out, know your customers, and
have a loyalty program they love and get rewards from.
Design beautiful campaigns
With a user-friendly drag and drop editor
Customize your campaigns to your brand in seconds
Use your own beautiful custom fonts and branding to improve brand awareness. Our intuitive drag-and-drop editor lets you bring your ideas to life. Start creating stunning campaigns!
Gamification improves your campaign's virality and helps you attract new customers. Present your products or services in a fun and interactive way. You'll make it easier and more attractive for people to discover and engage with your brand.
Frequently asked questions
 Yes, that is actually the point! We have strived to create a simple and intuitive platform. So even the tiniest marketing teams can efficiently build campaigns. There are 20+ ready-to-use campaign formats available. You can use one of them to achieve various business goals. Furthermore, you can customize each of the formats to your brand identity in seconds. Just use your customs fonts, logo, brand colors, etc.
You sure can! You can enjoy the freedom of full customization of your Scratcher campaigns. Our editor allows custom branding. You can use your own beautiful custom fonts which help you improve readability, user experience, and brand awareness. To create a unique branded experience you can also add your own game sounds to your campaigns. Your Scratcher campaigns will fit right into your brand identity.
Scratcher's campaign formats use responsive design to adjust the layout of your campaign. So, they look great on any device. But remember, not every device handles responsive code the same way. This can make your campaign look quite differently on mobile than on desktop. Our drag-and-drop editor allows you to manually optimize and customize for desktop, tablet, and mobile.

Kasper Toxvig
Marketingchef
With the Scratcher platform we have managed to collect +100.000 valuable leads and convert a reasonable part of these leads to customers the same day with consolation prizes. Thanks to gamification the leads collected through Scratcher already had a positive and fun experience with our company before we reach out to them with an e-mail marketing campaign the first time.
Your success is our success
We help you get started setting up your campaigns
in minutes with no tech or design background required.
Dedicated customer team that helps you get started in no time with a smooth onboarding experience
 It's surprising how quick and easy it is to start working with Scratcher. Our Customer Success team will help you set up your account. Also, you can import your custom fonts and sounds, and create custom fields and tags. We can also help to recreate your games, landing pages, email templates, and opt-in forms.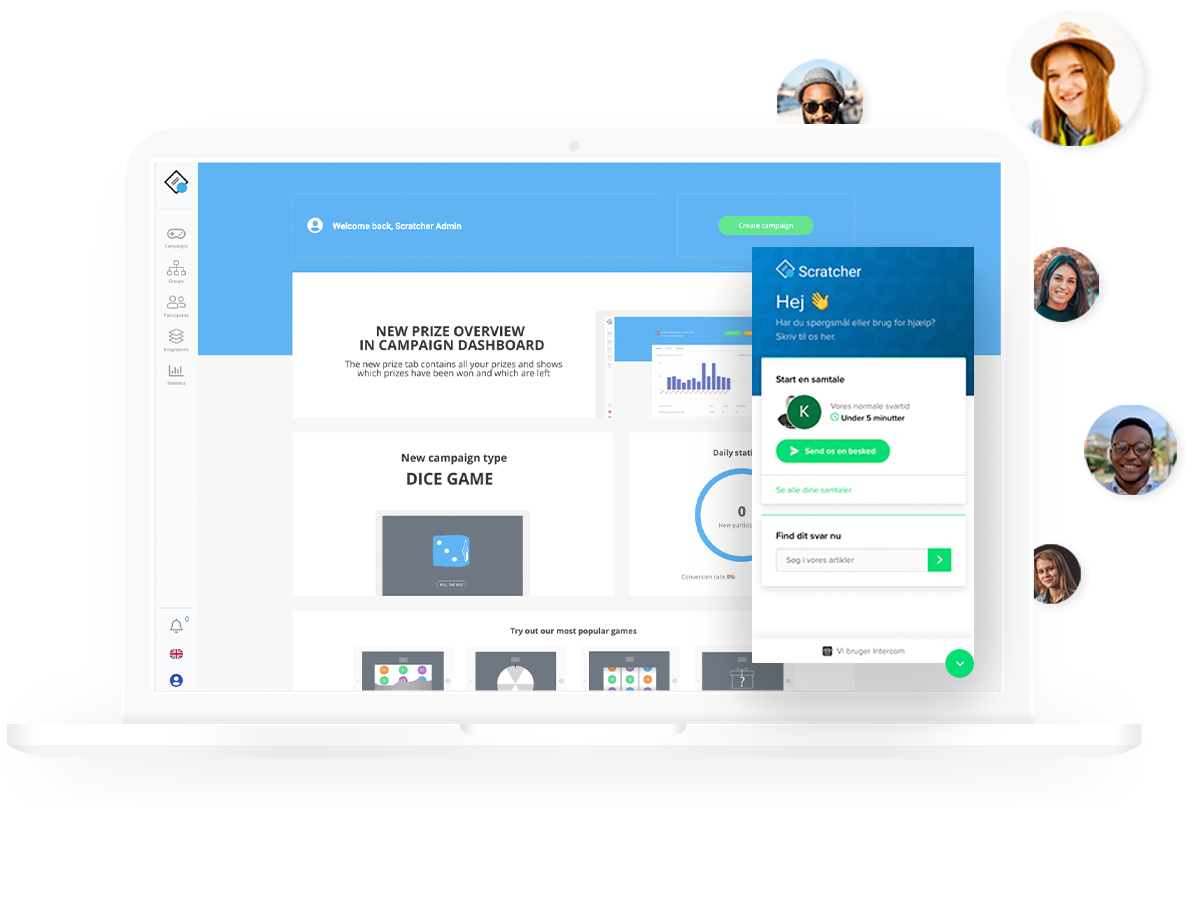 An onboarding program that rocks
Regardless of the Scratcher solution you choose, an onboarding process is part of the package. The onboarding will help you take advantage of the countless features of the Scratcher platform.
We love to help
and support
Our team of highly skilled technical support professionals is always ready to swiftly handle any technical issues or simply to help you get in touch with the right person within our organization.
Skip worrying about learning a new tool. Forget any confusion about which games to use. We are here to help. Start your free 14-day trial with Scratcher today (no credit card necessary), and let's play!

Helene Røiseland Strømme
Marketeer
NorgesEnergi has been using the Scratcher platform for almost 1 year now. Setting up campaigns in Scratcher is very easy and intuitive. The Scratcher team also work with us to assure all of our needs are met and the customer service is impeccable!

Alexander Løver
eCommerce Manager, Elkjøp Nordic AS / Dixons Carphone Group
Elkjøp greatly appreciates the cooperation with Scratcher. Scratcher allows us to interact and engage with customers to a greater extent than before, while also getting new members into the customer club. The process from idea to production and publishing is very short and allows us to work smoothly and effectively with Scratcher around new activities in the market.