Last modified: February 25, 2021
Privacy policy for Scratcher ApS
Below we enlist the conditions for using Scratcher.io and subpages of Scratcher.io.
If you can not accept our conditions, we encourage you not to visit Scratcher.io.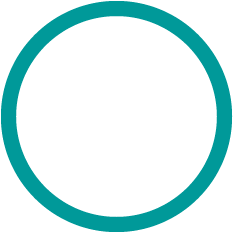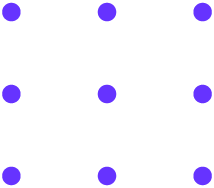 In the following, you can read about the information we collect, how we process information and what we use them for. Also, you can know who has access to the information, and who you can contact about the information collected.
Scratcher ApS commits itself to comply with the Danish Media at any time established guidelines for the treatment of cookies and personal data.
When you visit Scratcher.io or one of our subpages, your computer will automatically receive one or more cookies.
Scratcher.io does not need that your device must accept cookies. If you do not want cookies, you can see how to partially or completely avoid them here.
A cookie is a small data file that Scratcher.io saves on your computer. So we can recognize your computer the next time you visit us. A cookie is a passive file and cannot spread computer viruses or other harmful programs. Read more about cookies on minecookies.org and on Wikipedia.
A cookie lifetime depends on what is its purpose. Some cookies disappear as soon as you close the site you visit, others exist until you delated them.
1.1.2. How does Scratcher ApS use cookies
Here you can see an overview of what we use cookies for:
Statistics on behavior: Scratcher ApS uses cookies to keep demographic and visitor-related statistics. We get the opportunity to customize and create content and services that match your and other visitors' wishes.
Targeted marketing: Scratcher ApS also uses cookies to provide targeted online ads. All advertising formats we register whether you click the ads we show you.
Visitor and user features: Scratcher.io uses cookies when you log on. The purpose is to remember that you logged in, subscribe to newsletters. Also, it remembers your opinion in connection with the polls. We can show you the result of the vote.
1.1.3. Third-party cookies
Scratcher ApS uses many services from our partners on our website. These services sometimes use also cookies. See how to remove third-party cookies on your equipment here.
Here is an overview of the use of third-party cookies in Scratcher.io:
Visitor data: Gemius and Google Analytics are on the Scratcher.io. Their intent is to keep track of the number of visits, the number of page views, and the number of users in Scratcher.io. Both programs use third-party cookies.
We use this information in anonymous form to document the value of advertising to potential advertisers
.
Social media: Facebook, Twitter, and Google Plus. We use these SM on the Scratcher.io to give you easy and quick options to share and comment on the news on social media.
1.2. Personal Information
For some services in the Scratcher.io, we need that you create a personal user profile. Your user profile is personal and may not transfer it to the other. It is your responsibility that you update your user profile correctly with the following information:
In connection with your user profile, you must provide the following personal information:
First name
Surname
Cell phone number
Business
E-mail address
Information is recorded and stored in the Scratcher ApS database. Persons outside of Scratcher ApS can not view the information. If you want that your personal data will be deleted, you can always send an email to contact@scratcher.io
Scratcher.io does not use data from user profiles for marketing.
All content on Scratcher.io is protected by copyright law.
It is also allowed to make digital copies for personal use or for the personal use of the household i.e. the typical spouse and children at home. copyright act § 12.
Any other form of exploitation of the content on Scratcher.io requires Scratcher ApS's prior written permission.
The newsletters are published by Scratcher ApS. In order to send out newsletters, Scratcher ApS only collects your provided e-mail address.
It is free to sign up for email newsletters from Scratcher ApS. Scratcher ApS will not disclose the e-mails to others.
We send the newsletters once per. month.
If you want to be removed from our newsletter database, you must click once on the link at the bottom of the newsletter. It says: Unsubscribe to the newsletter here.
You can also unsubscribe by writing directly to contact@scratcher.io
If you have questions about the use of your data, or you have any changes to your data you can contact us at contact@scratcher.io
You may not use the Scratcher ApS for illegal purposes.
You may not disrupt, hack, or in any other way exercise behavior that deliberately damages the operation of Scratcher ApS or related services. Of course, it includes spam, links to spam, or dangerous content.
You must not get or try to obtain access to accounts belonging to others. If the above rules are broken, it will result in limited access to Scratcher.io. So, if the act is punishable according to Danish legislation, the authorities will be involved.