Game Format: the Product Match
Create a product recommendation guide that presents relevant product
suggestions based on the participants' answers and preferences.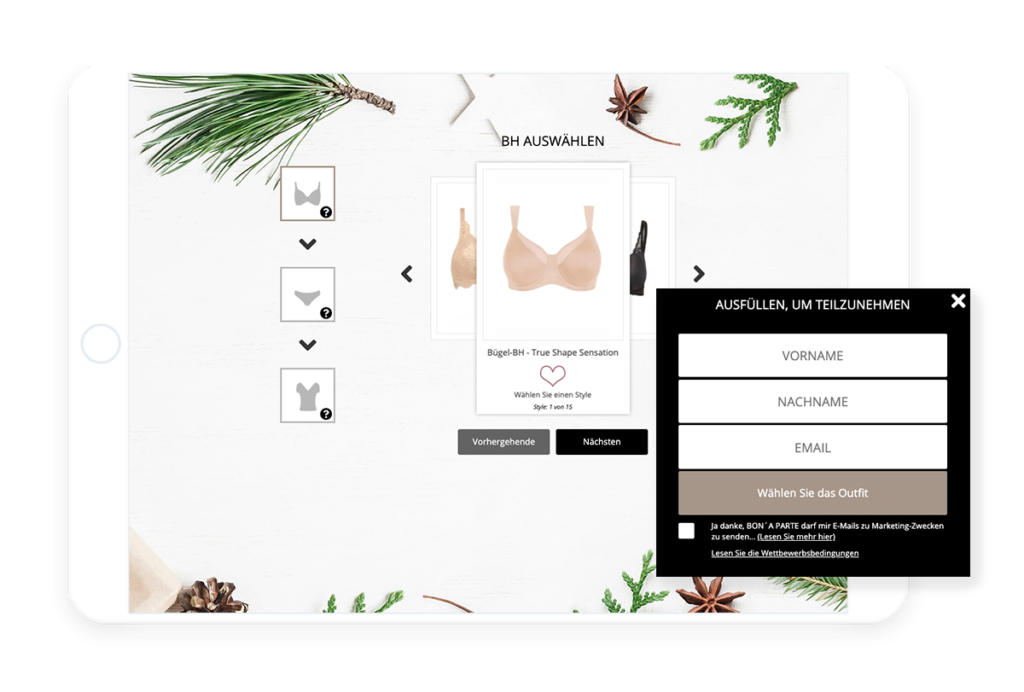 Select & win with Product Match
The highlighted best matches give you the perfect opportunity to present customized offers according to the preferences and thereby drive relevant traffic to your webshop or store. Try Product Match!