A fun and entertaining game format where the participants
can scratch and immediately see whether they have won.
A fun and simple game that people easily recognize. This is why Scratchcard is one of
the highest converting games - a great game format to boost your newsletter sign-ups.
Scratchcard is one of the most popular games in Gamification marketing
And there is a reason for that. Every person knows what a scratchcard is and has tried one in their life, because of that the participants know exactly how it works and knows how they can win a prize. That's also why it is a game that has a high conversion rate and is loved by our customers to use in the business.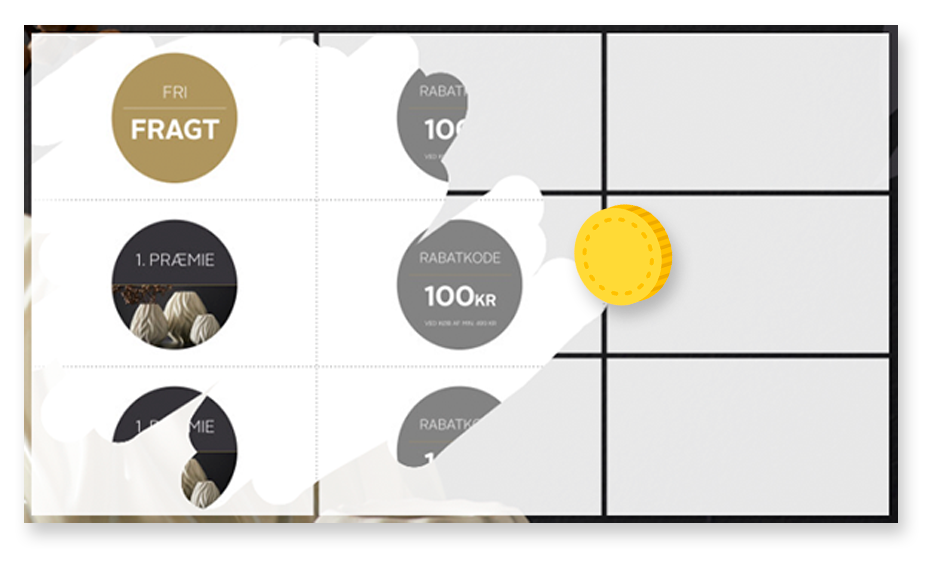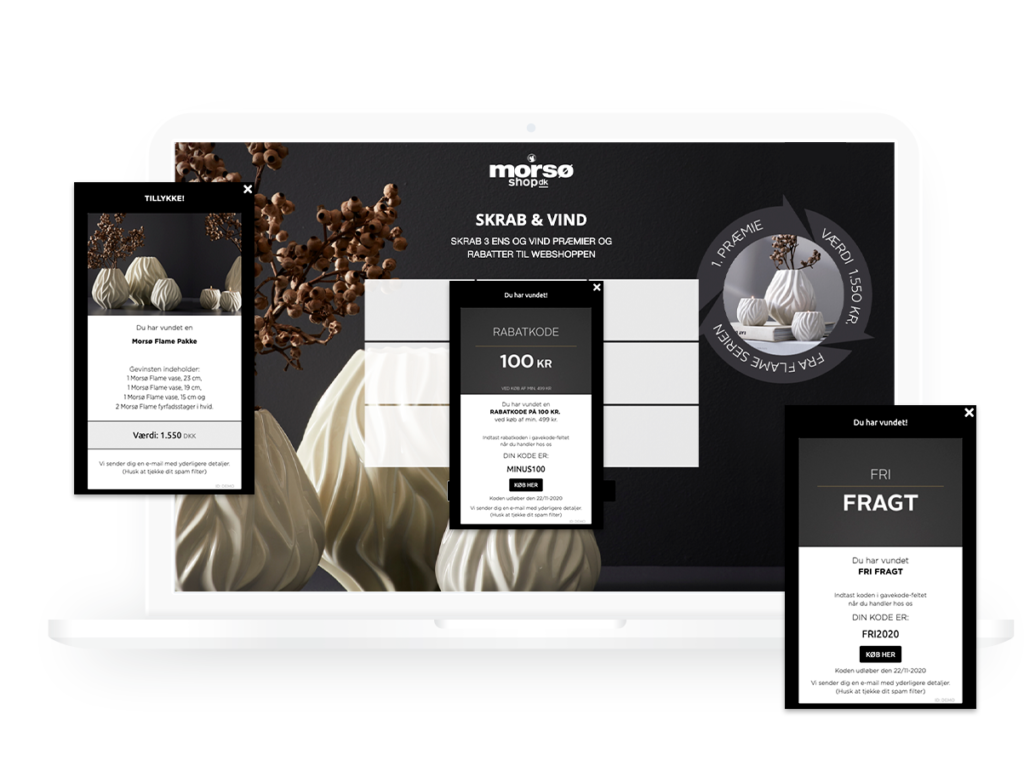 Setup instant win prizes & draws
Scratchcard is an instant win game, were you can scratch 3 of a kind symbols and see your prize instant. Use different prize options in our campaign editor and see up prizes that your participants will love to win. 
From some of our customers to give your inspiration​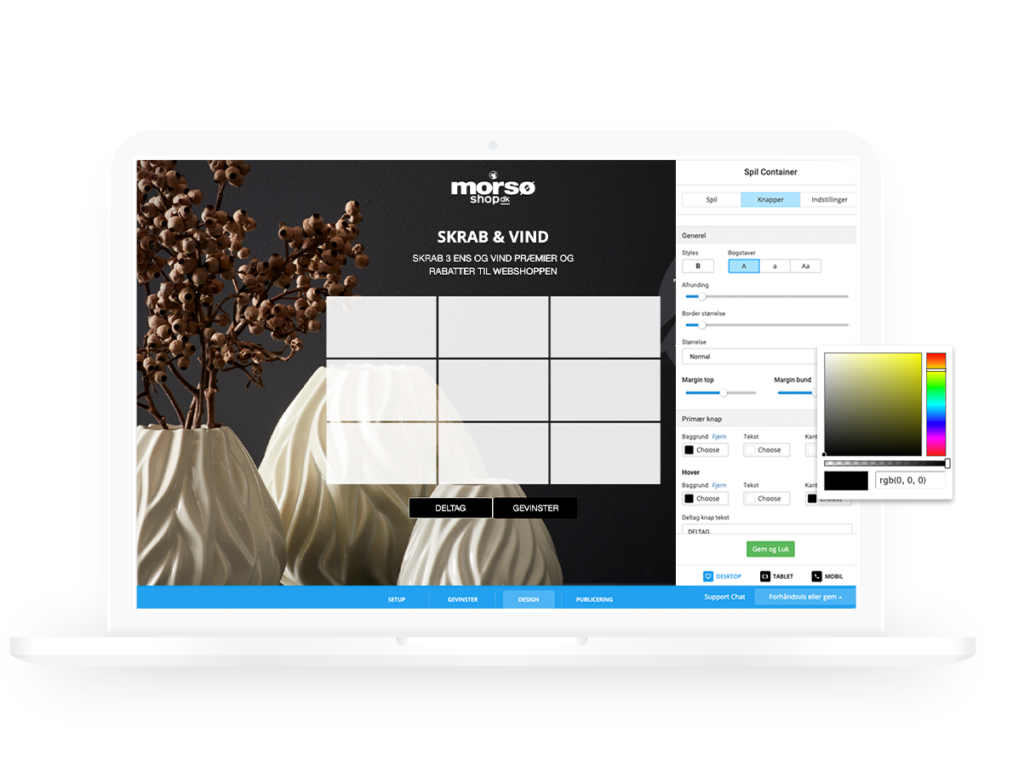 Easy to use design editor to build your Scratch campaign
We have built our platform to make it easy for you to work with the setup and design of your campaign. It requires no design or programmer training, anyone can make a campaign.
Get statistic and see performance in real-time on your Scratchcard campaign
Every campaign in your account have a statistic dashboard were you can see performance on your campaign, prize overview and participant data on who is playing your game.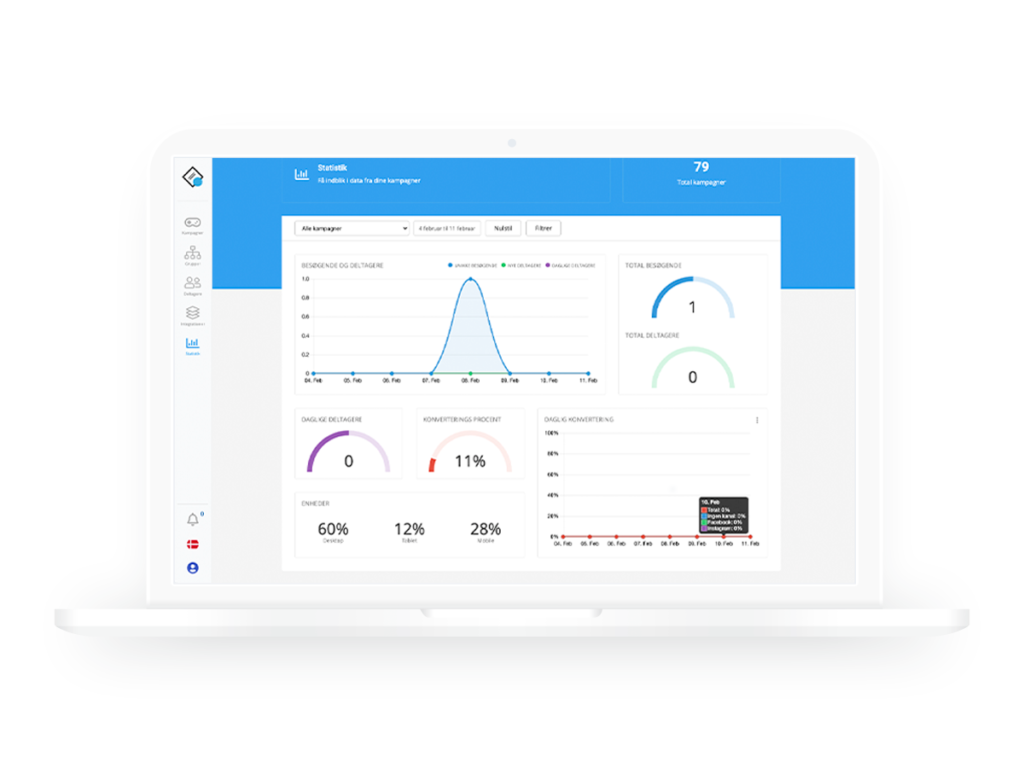 Build your own Scratchcard
Signup for a 14-day free trial and try it out.
Our support team is ready to help you with your questions.