Increase your sales through gamification
Offer your visitors both a fun and tempting experience on your website and increase sales
How gamification can help increase your sales
Create a memorable experience for every visitor. This can help you increase your sales,
and even better, create loyal, returning customers.
Instant gratification for new visitors
Why not start your new visitors off with a win? Offering a chance to win a small reward or discount upfront is a great way to get visitors engaging with the "game" right away. This gamification strategy, or token of goodwill if you will, will most likely result in a visit to your webshop or store, and will definitely pay dividends in the future.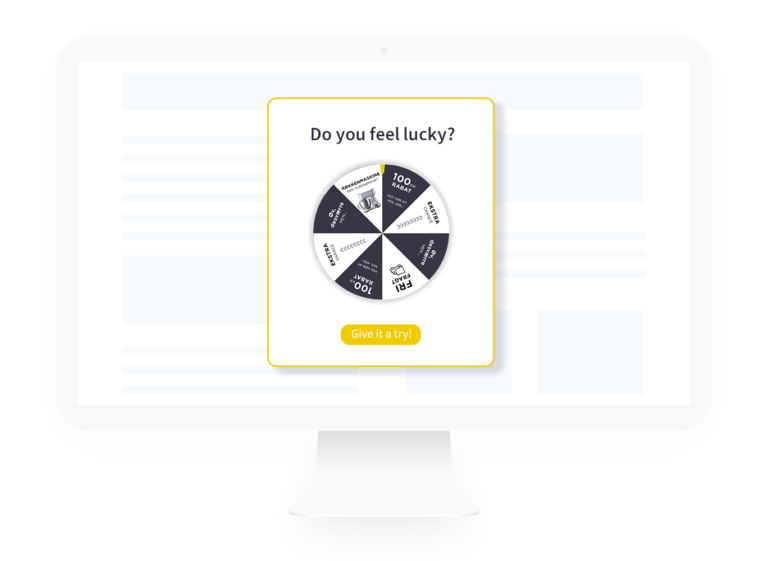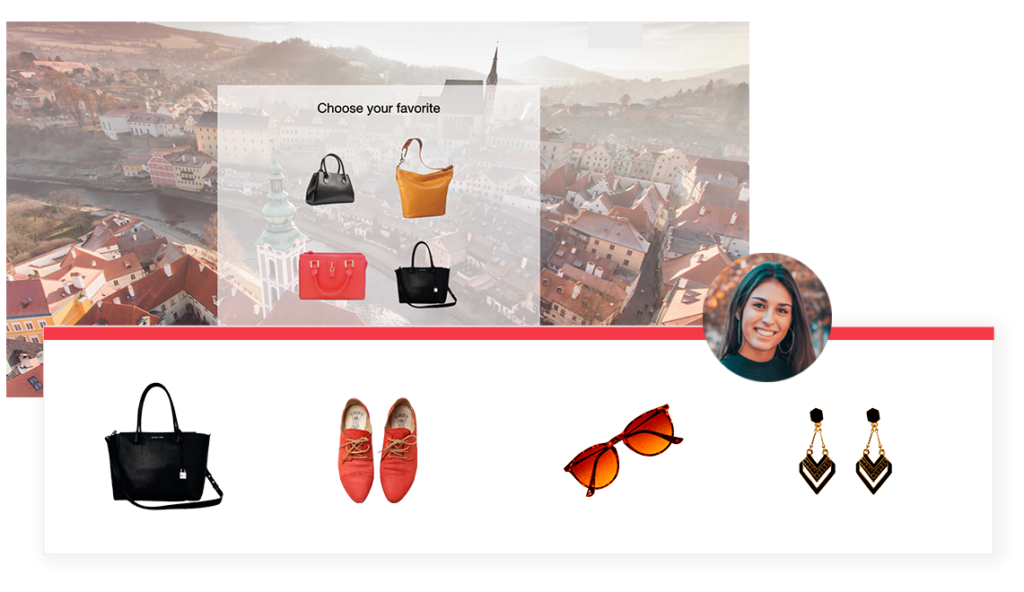 Gamification improves customer retention
While gamification is a great acquisition tool, it can also be a highly effective tool in retaining your customers. An engaged consumer is more likely to stay loyal and buy more products and services. By introducing gamification, you can motivate your customers and increase their engagement. Don't fall into the thinking that gamification only has one life for your store. Start using gamification to reward your customers, and you'll both be winning!
Use gamification to give your loyal customers a chance to win a free giveaway, limited-time discount, or exclusive prizes, to keep them invested and engaged in your brand. This inspires a sense of achievement among your loyal customers and demonstrates your brand's gratitude for their ongoing commitment to your brand. This can also result in them, referring new customers to get involved.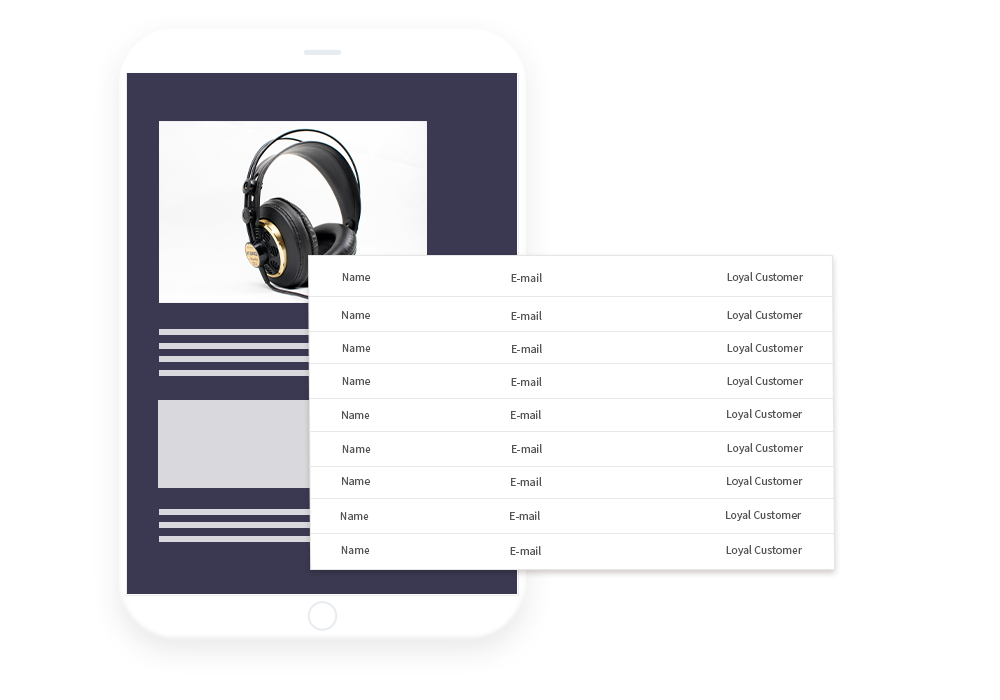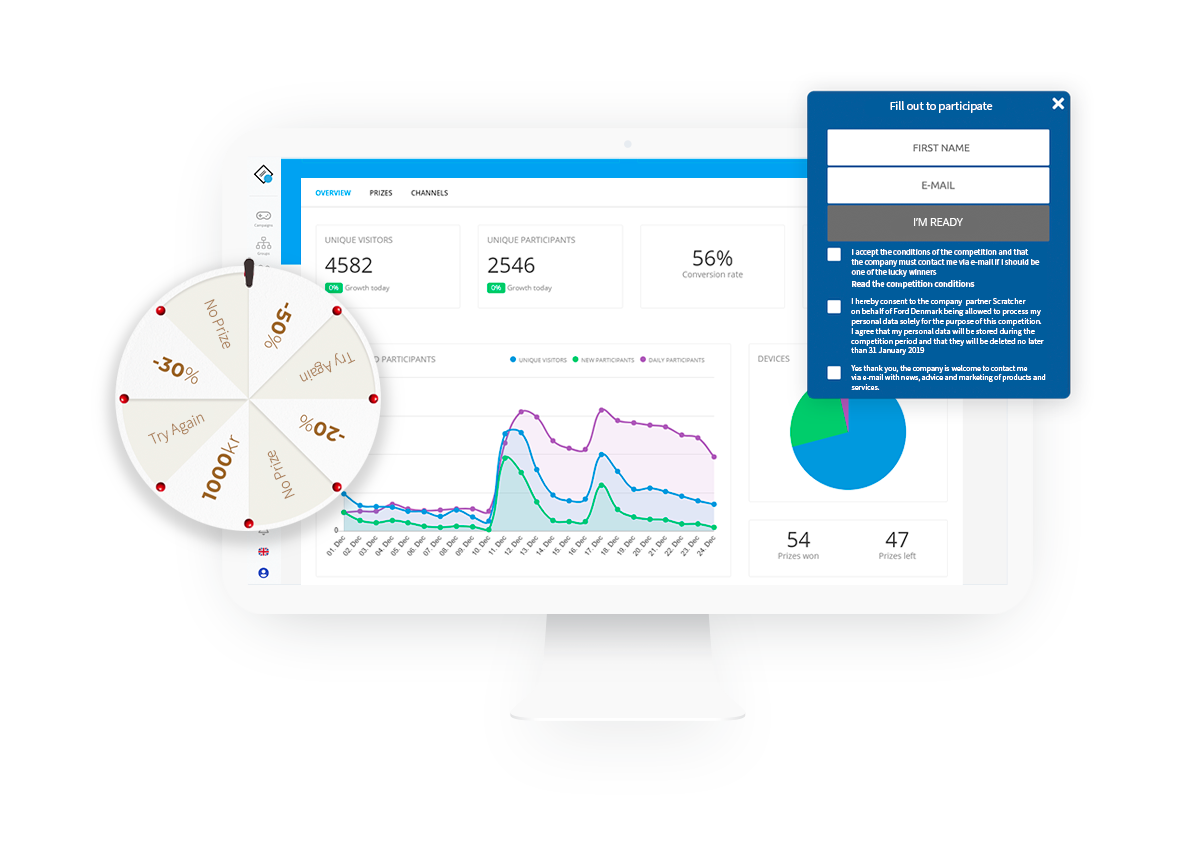 Drive more traffic to your store or webshop
Of course, every single business is trying to maximize its sales. In today's digital environment, standing out from the crowd can make a drastic difference in your sales figures. Contact us today and hear more about how we can help you stand out – and increase your conversion from visitor to purchasing customer.