How Rascals achieved an ROI of 259%
Rascals created a Wheel of Fortune campaign to attract their
target audience and encourage them to buy their products
Joe Donnelly, Marketing Manager at Rascal says
"In summary, I am very happy with the result. It clearly works as a method of acquiring new subscribers and generating sales online. Furthermore, in our most recent newsletter, 33% of the resulting orders were placed by people who had signed up through Scratcher, so the evidence is there that we have created new customers, which is great!" said the Rascal Marketing Manager.
Rascal built a Wheel of Fortune campaign to attract their target audience and encourage them to buy their products. The participant could win prizes like different cases of Rascals amazing beer and discount codes for their web shop.
The prizes were instant win, so the participant immediately got the satisfaction of knowing if they won or not.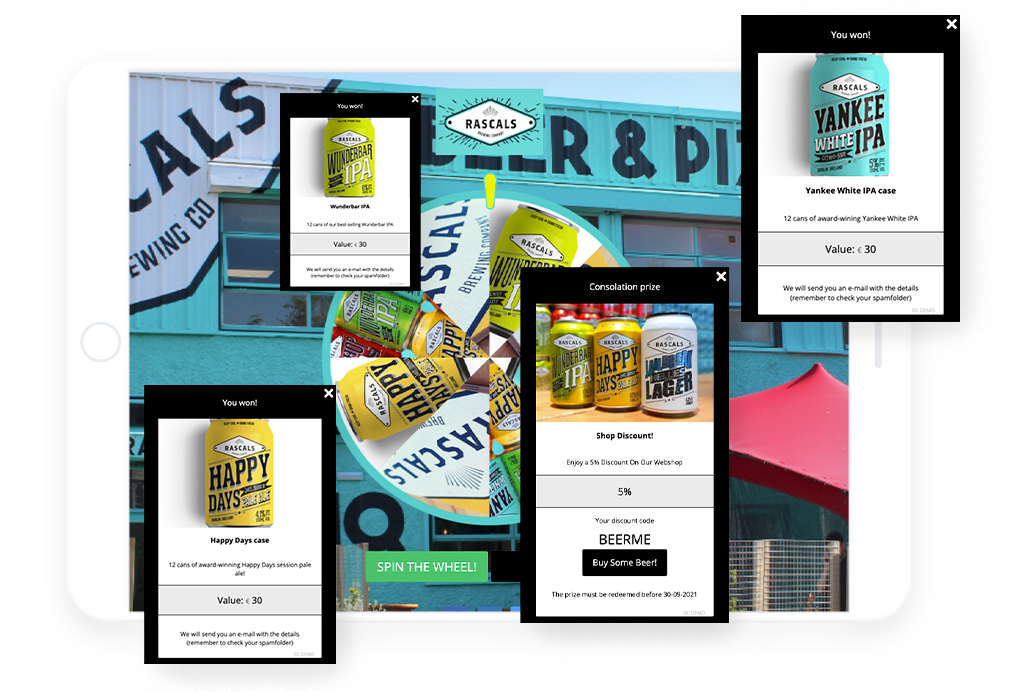 Rascals saw great results from this campaign
Average increase in monthly
newsletter subscribers
Of orders in May came from Scratcher
Even including marketing spend, cost of prizes, and the cost of Scratcher