A platform built for everyone - no technical skills required
Choose from over 20 campaign formats
Go beyond traditional marketing or employee branding.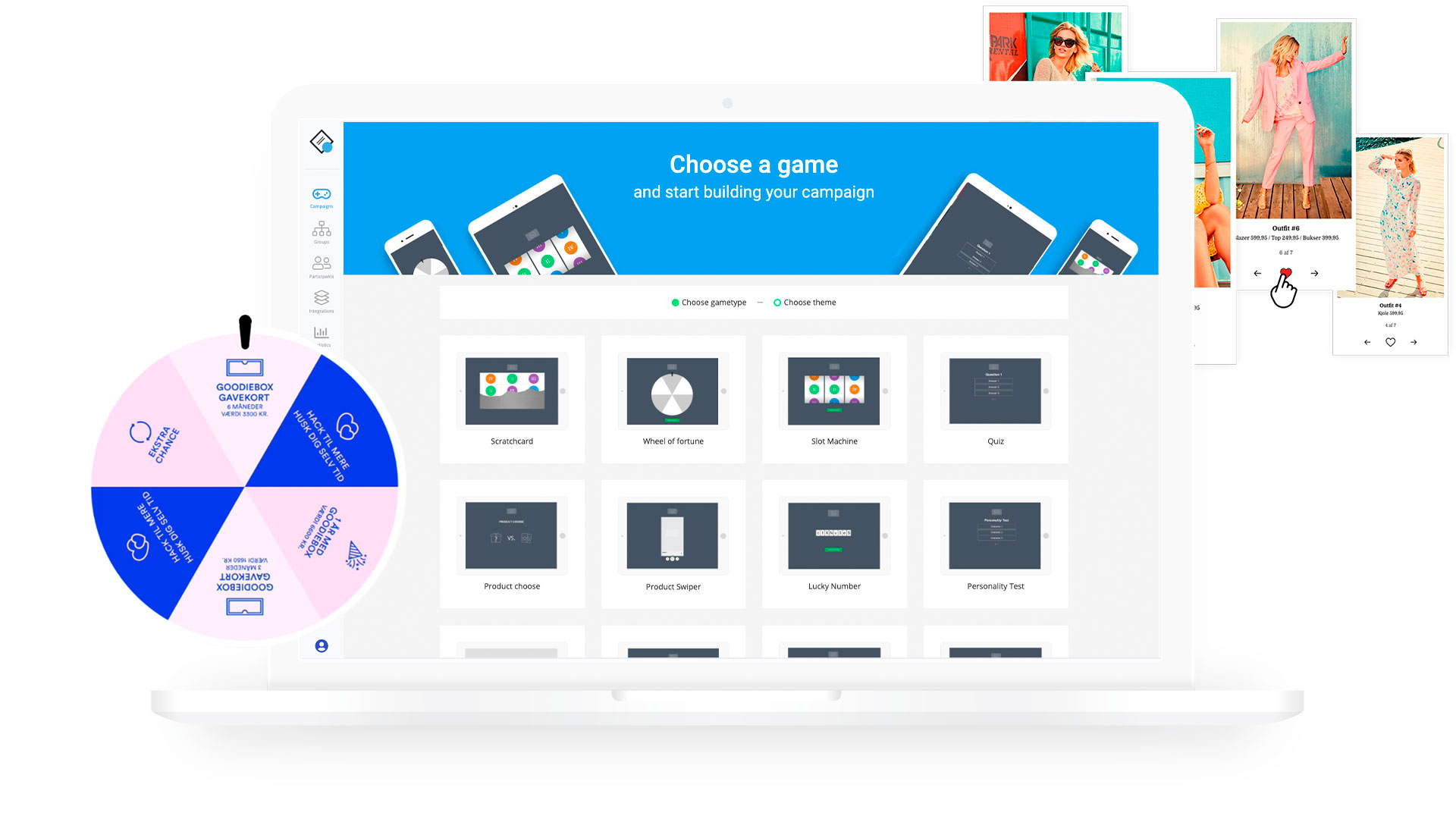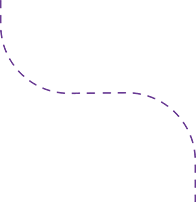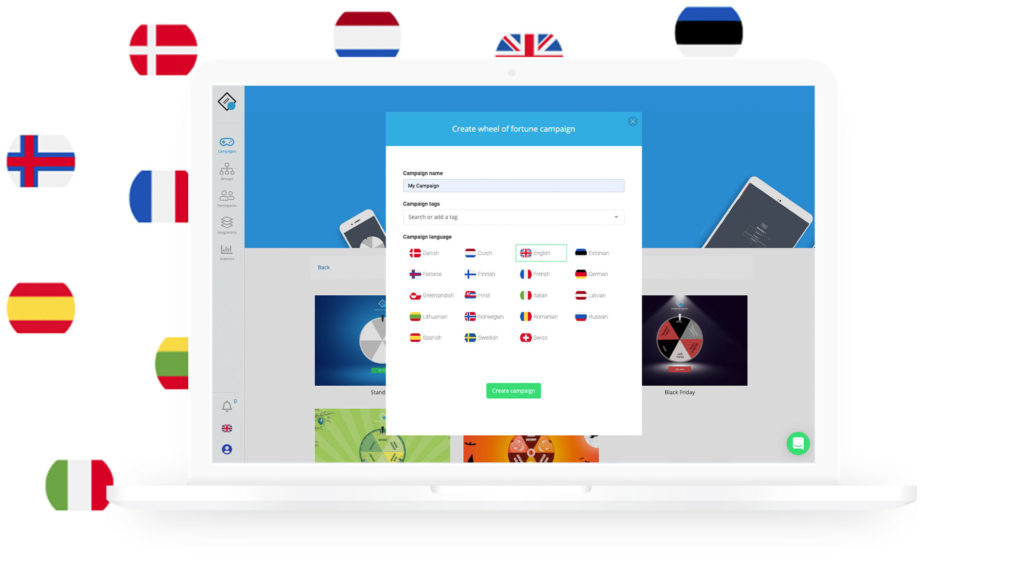 Work together and offer your campaigns across countries and languages.
Custom fonts, sounds, and branding
Enjoy the freedom of full customization, which allows custom branding.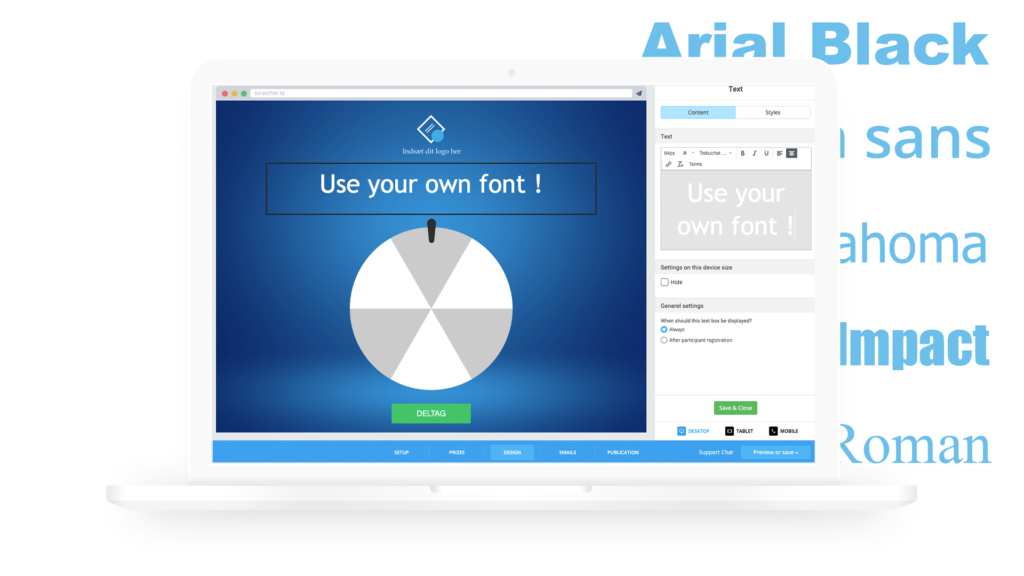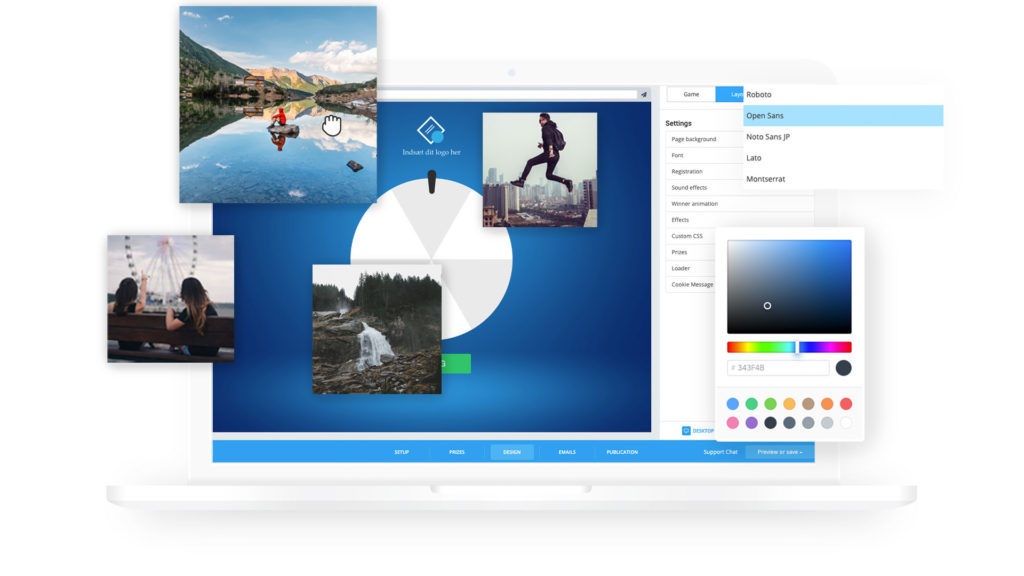 User-friendly drag-and-drop design editor
Our intuitive drag-and-drop editor lets you bring your ideas to life.
Manage prizes and rewards
Make your gamification campaigns rewarding.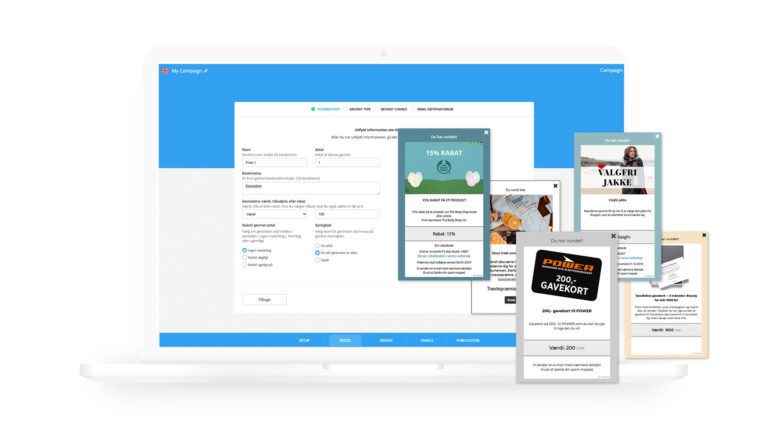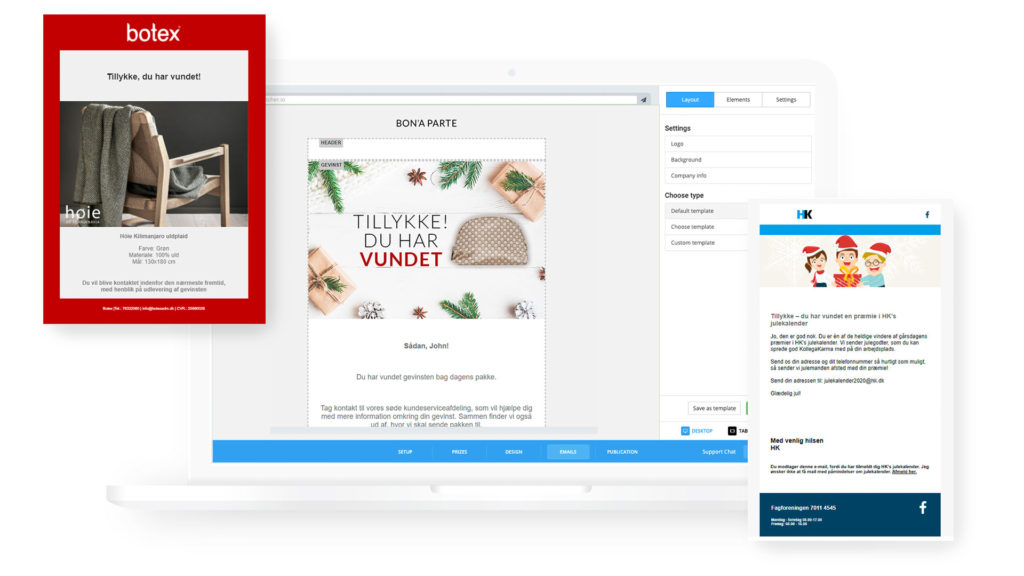 Efficient and simple email tool
Achieve better campaign results by sending out emails with our intuitive and powerful email tool.
Share your campaigns with friends and colleagues
Connect with your fans and find new ones on social media.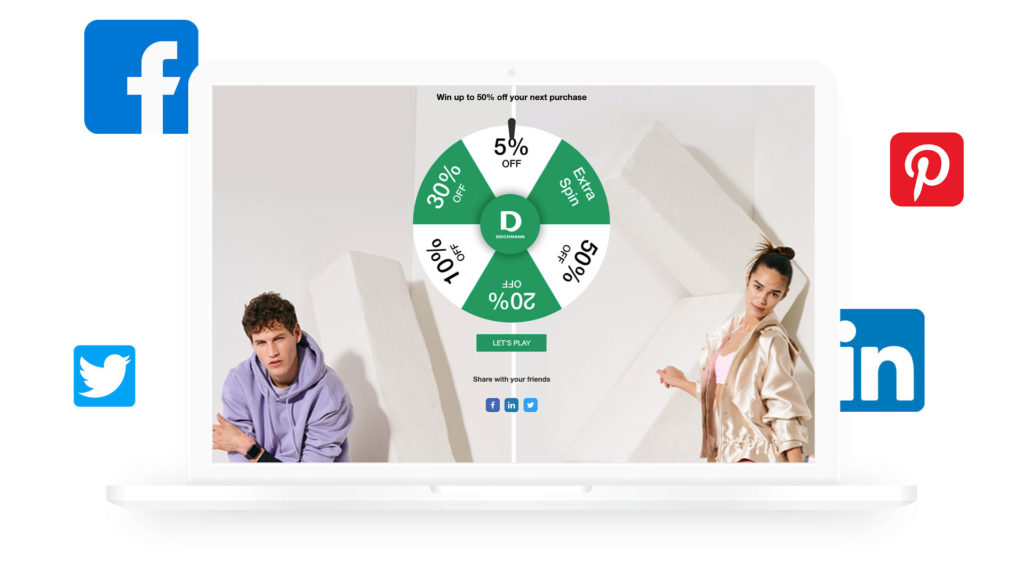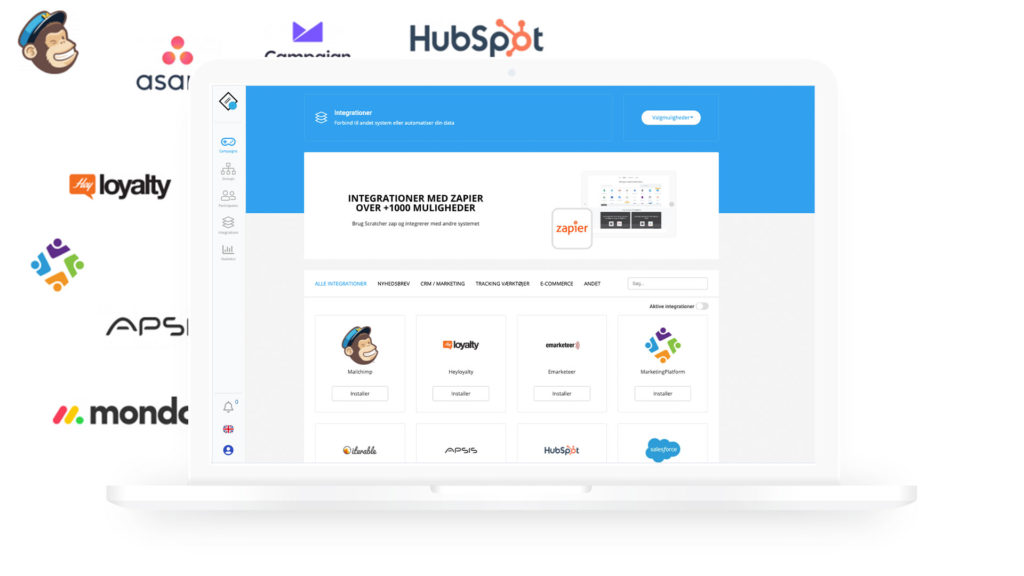 Connect your favorite tools using our integrations
Seamlessly integrate Scratcher with all your favorite tools.
Track conversion, traffic, and interactions with precision and find out which formats generate the best results.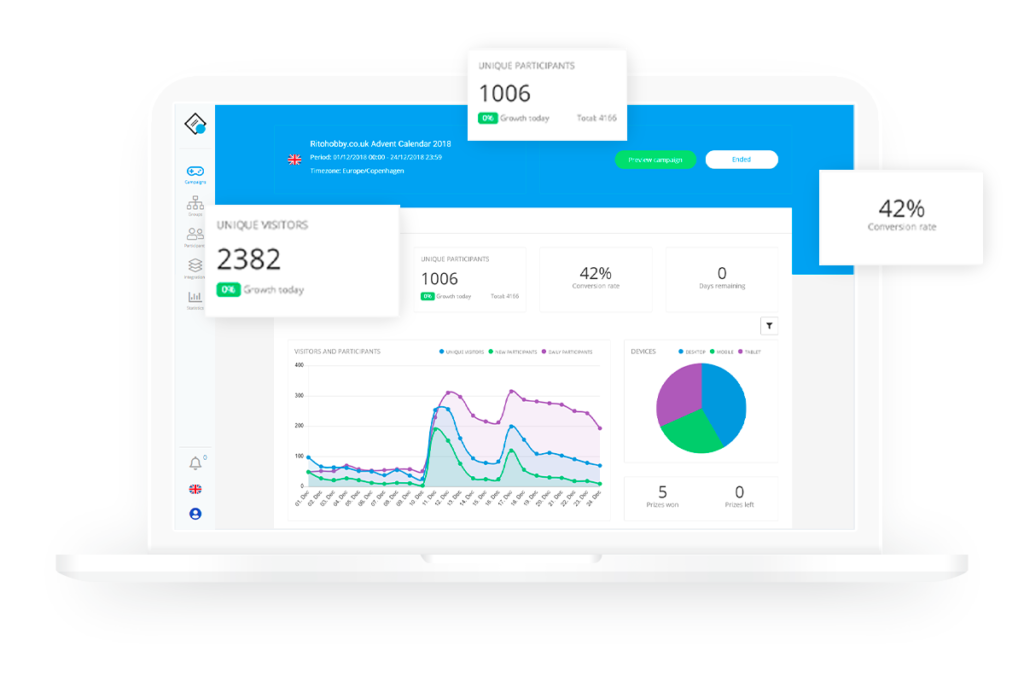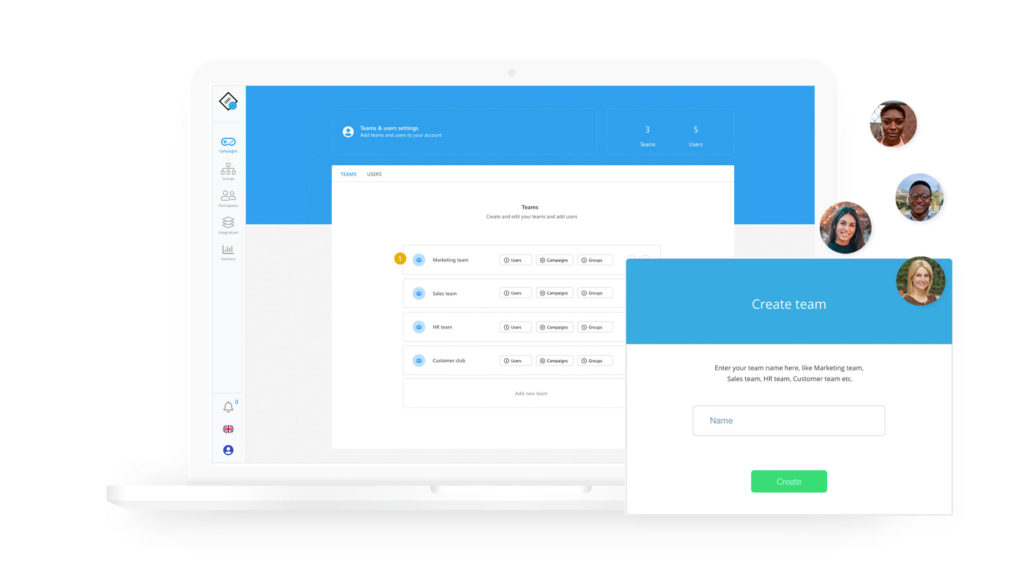 User roles and permissions
Organize your employees into teams.