What can gamification bring
to your business?
Increases employee happiness and motivation when applied to learning and training -
Increases customer engagement and awareness when used in marketing.
Who can benefit from gamification?
One of the great things about gamification is that companies of any size and industry can incorporate the techniques. Hence, the focus can be internal or external branding. Some businesses are focused on gamifying at a product level, some care about gamification at a marketing level. Instead, others rely on gamifying their operations to encourage positive employee behavior.
No matter what kind of company or your focus is. In fact, we give you an opportunity to promote your messages, brand, and company in a variety of ways throughout the time that the user is participating in your campaigns. The interactive campaigns invoke a level of engagement that cannot be reached by traditional branding.
The truth is, people, love to play. So, let them play.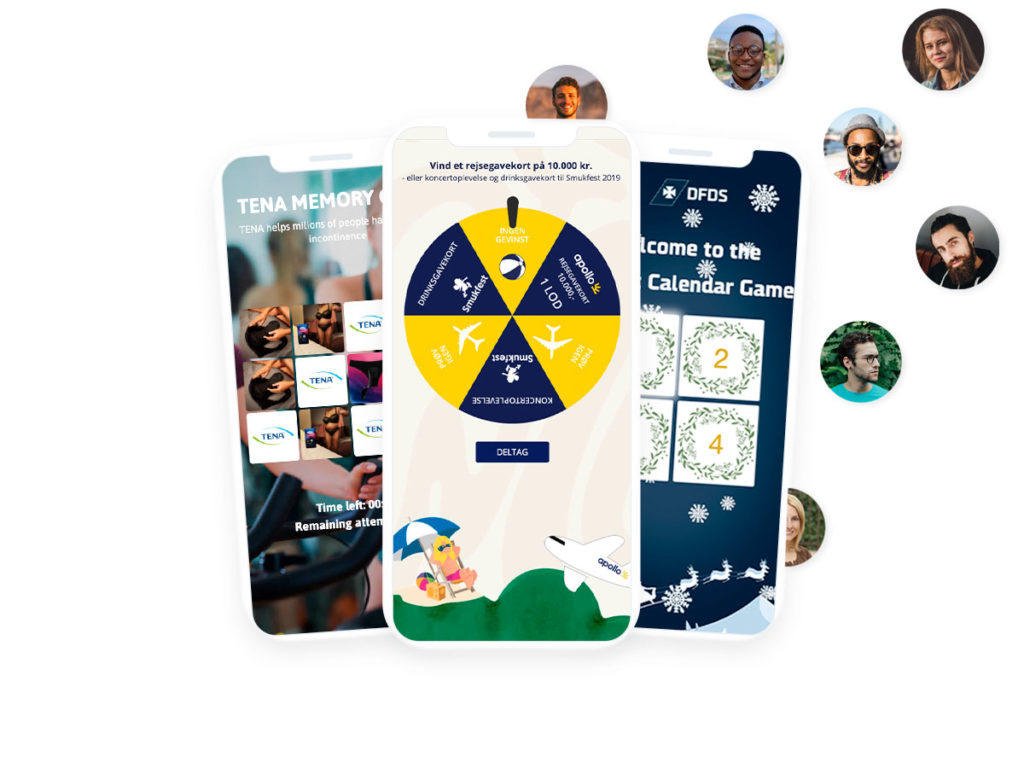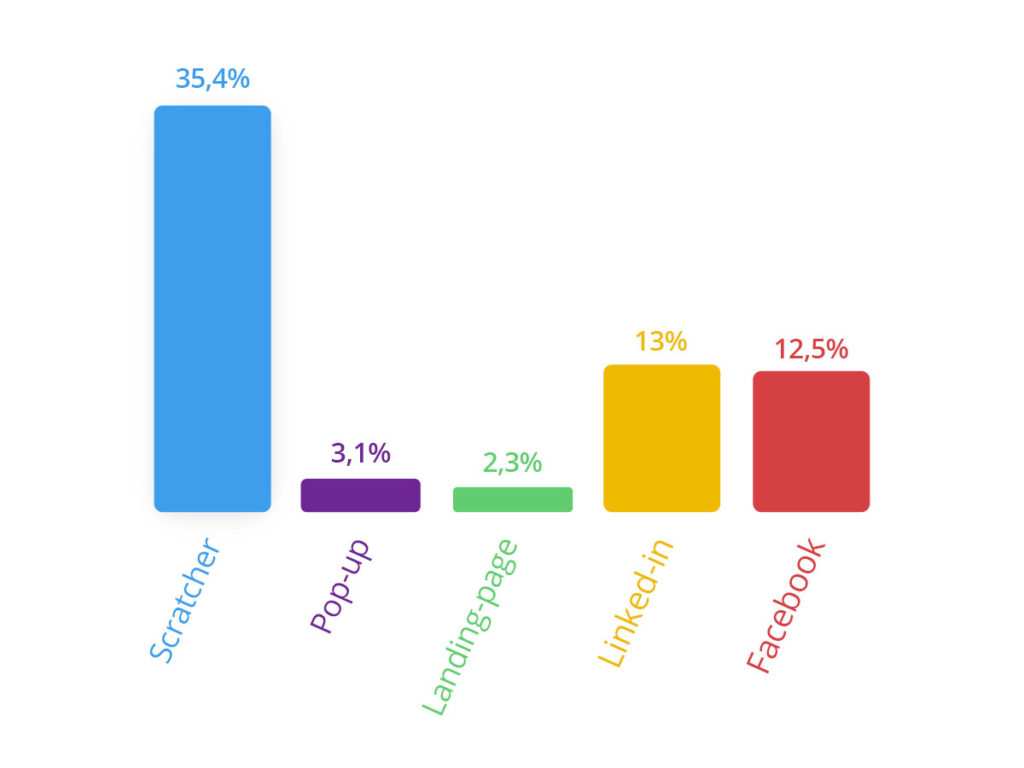 Gamification works very well. That's because it taps into principles like design, psychology, and behavioral economics. Consequently, it plays on how our brains work to motivate us to make certain decisions. Thereby it excels at engaging us with a brand or company. Indeed, gamification has been proven to increase the positive feelings associated with your business. Due to people are actively participating, your brand has an improved chance of standing out. Since gamification offer to give something right now in return for the information the customer provides, it converts at a higher rate than another channel. 
Gamification converts leads at a staggering 35%.
The benefits of gamification
Gamification can improve your virality and help you attract new leads at a lower cost. Also, it turns idle prospects into engaged leads. By promoting your products in a fun and value-adding way, you make it easier for your visitors to discover and engage with your brand.
Use gamification to motivate your customers to move toward the next stage in their customer life cycle faster than they would on their own. Indeed, when encouraging your customers to actively engage with your brand, few things work better than an incentive.
When using interactive campaigns people are actively participating. Then, it results in an improved chance for your brand to stand out. Instead of just passively scrolling past, your audience is internalizing your message and will remember it.
With gamification, providing personal data will no longer feel like an intrusive experience for your visitors. Instead, you offer them something fun and engaging, while gathering information. This helps you personalize your offers, creating an experience that is more tailor-fit.
A great gamification strategy involves rewarding loyal customers. It allows you to build a strong community around your company and strengthen your relationship with your customers by offering incentives or by recognizing your top customers.
A strategy that includes incentives like discount codes will most likely result in a visit to your shop, and will definitely pay dividends in the future. Also remember to give your loyal customers a chance to win a giveaway, discount, or prize, to keep them invested in your brand.
How to incorporate gamification into your strategy
There are many relatively simple ways gamification can engage your target audience and generate real results. The only limit is your imagination. This means you can start small while learning the basics and still, generate value.
Gamification can be a powerful enabler of your digital strategies. Therefore, you must seek to define the specific customer or employee behaviors that gamification can influence and map those to broader objectives and measurable goals.
Remember that gamification can be more than your holiday or seasonal campaigns. In fact, we highly recommend that you also consider building campaigns that are always-on and always available. The best strategy is to do a combination of campaign-based and always-on initiatives. We believe in doing a bit of both.
Gamification is very much a team sport. As a result, a range of departments, from sales to marketing to HR, can utilize and benefit from gamification. In this sense, it is a game that you must play.