Use this fun and high converting game format to engage your audience,
promote your products, or highlight one of your sponsors.
Fun and entertaining campaign where the participant
can spin the wheel and immediately see if they have won.
Generate more leads with interactive campaigns
Gamification is an excellent way to keep customers coming back, but first, you must generate customers to market to. But let's face it: No one clicks onto a website and mindlessly enters their name into a signup form. But what if you make your lead generation fun and entertaining? Then you will see a much better conversion. Gamification can generate new leads by making e.g., email signup a participation requirement.
An effective tool with high conversion
To convert at a high rate, lead generation must give more than it takes. Since the games offer to give something right now in return for the information the customer provides, it is a hard offer to refuse. This is called the power of reciprocity. When people receive something, they feel obligated to return the favor.
Average conversion rate: 35%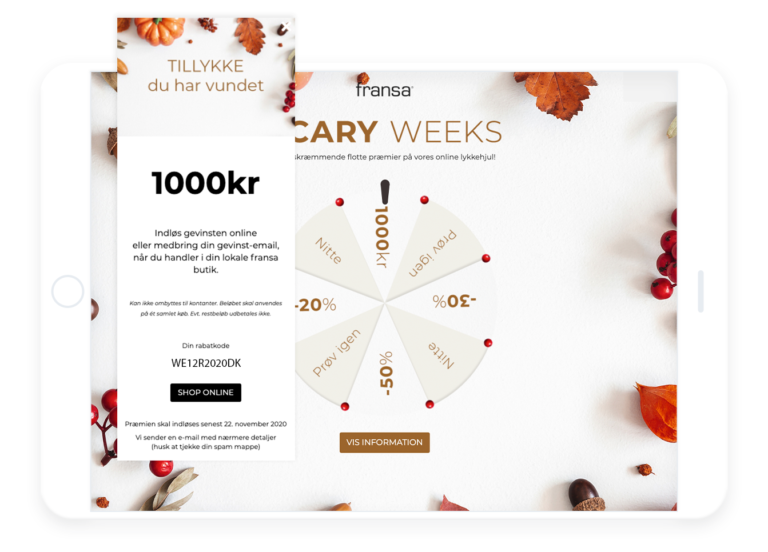 Wheel of fortune examples
From some of out customers to give you inspiration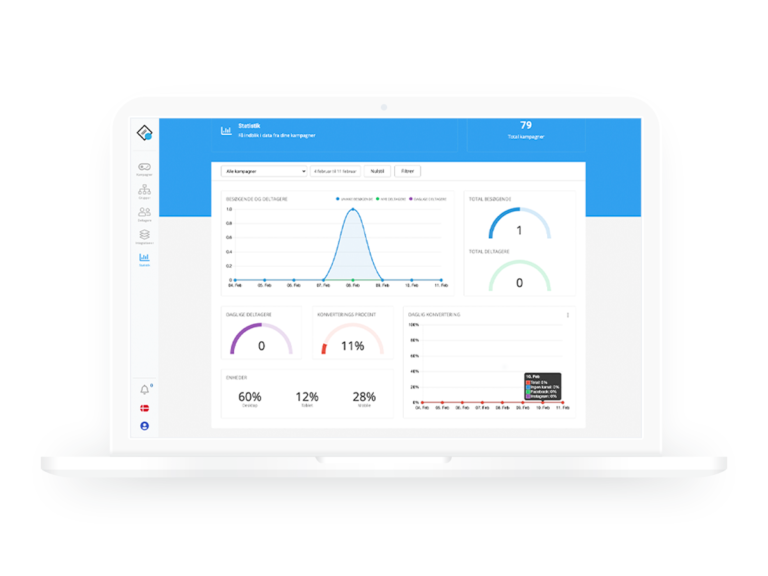 What is the secret behind high conversion with interactive campaigns?
It is quite simple: gamification creates a fun, exciting, and engaging experience for your visitors, while you collect valuable data about each visitor – which in turn will help you increase both new sales and customer loyalty.
How can Scratcher help you generate more leads?
With more than 10,000,000 leads generated, we can help you create fun and engaging campaigns that will transform visitors into leads at a high rate. Contact us today and hear more about how you can lower your cost per lead.