Boosting brand awareness with EYDA
How the e-commerce activewear retailer activated 12.000 visitors and reduced their cost-per-lead (CPL) by 35%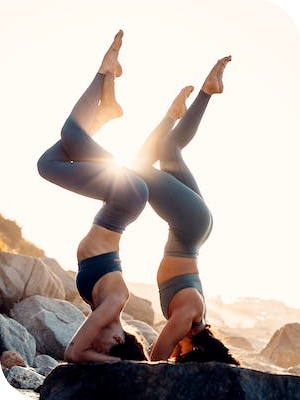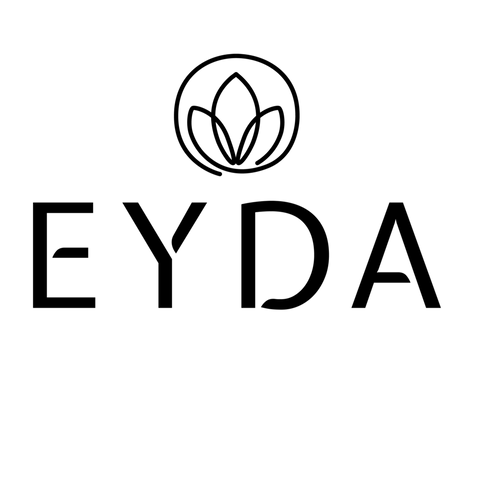 EYDA sportswear proudly offers well balanced designs, capable of turning your daily life into a stylish yet comfortable experience. All styles are created based on an active lifestyle and by women who train themselves. The sportswear retailer knows how important the right fit is and strives to create maximal comfort and support through their designs.
In the e-commerce space, interactive campaigns are a useful tool to create an engaging customer journey and collect essential first-party data. For activewear retailer EYDA, gamification marketing has provided a means to generate leads, strengthen brand awareness, and learn more about their customers' preferences. With markets currently in Denmark and Norway, the e-commerce company is focused on sharing their message of inclusivity and high-quality products with their growing audience.
Fie Lykkeberg, e-commerce specialist at EYDA, explains that their first foray into gamification was a fit guide for their tights, closely followed by a Christmas calendar: "we wanted to add something interactive to our marketing channels that was as lowkey and as low cost as possible—and both campaigns performed really well and helped us generate new leads!"
This summer, they incorporated incentivising, interactive marketing to the launch of their new collection and won big!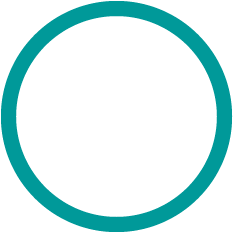 "We created the 'Fit for Every Body' campaign to collect leads in a different way than we usually do. So, our primary goal for this campaign was lead generation. In addition to that, we also wanted to create something that could help educate our customers about EYDA."
The activewear retailer wanted to create an engaging, interactive experience that fit with their mission and branding. To do so, they created a knowledge-testing quiz focusing on the brand and its new summer collection. Participants were posed a series of true or false questions with an opportunity to win a full training set upon completion.
"Our main KPI was to decrease our total cost-per-lead (CPL) figure—both in terms of generating leads and the total software cost," Fie points out. "And we set a general goal of generating 5000 leads." To monitor the impact of the campaign, she also applied UTM tracking to track sign ups from a website pop-up and ads across Facebook and Instagram.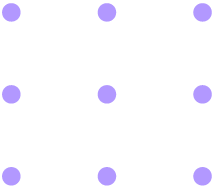 LEADS GENERATED
High engagement from their target audience over three months
COST PER LEAD
From Meta directly to the quiz, 35% cheaper than their usual ads
CONVERSION RATE
From interested visitors to engaged participants
The key outcomes for this campaign? EYDA activated 15.000 unique visitors to interact with the pop-up and social media ads. And, of those unique visitors, 12.000 participated in the "Fit for Every Body" quiz. "This means that we had a conversion rate of 80%!" Fie excitedly describes. "And this was only data from Scratcher!"
Over three months, EYDA's Meta ads received close to one million impressions (the total number of times the content was seen) across Denmark and Norway, the main locales of the campaign, and channelled 10.000 interested visitors to the quiz. On their own website, the engaging pop-up channelled 5.600 visitors directly to the campaign page.
With around €40 spend per day, this means that EYDA's CPL for this campaign was €0.30—Scratcher allowed the e-commerce retailer to acquire leads 35% cheaper than through their usual Meta ads!
"In general, we think about gamification every time we launch a new campaign, because Scratcher helps activate our audience and campaigns even more than traditional advertising! It's a really cool way to engage our customers and a great way to learn more about their preferences for future offers, newsletters, or campaigns."
A new, integrated marketing channel
For EYDA's e-commerce and marketing teams, Scratcher has become an integral part of their marketing toolstack. "When we create and launch a new campaign, we're always thinking of how we can use gamification in a new way." Fie explains. "That could be a knowledge-challenging quiz, creating a new outfit with My Favourites, or something else engaging." Interactive campaigns activate the brand's target audience to an even greater extent than traditional marketing, allowing EYDA to strengthen brand awareness and gather more insights into individual preferences and purchasing habits.
Additionally, through their gamified campaigns, the EYDA team gathers relevant first-party data which can help them in areas such as product development or, more generally, for developing targeted communication toward their audience.
Fie's final advice to fellow e-commerce brands? "My advice would be to not overthink the campaign narrative. Instead, focus on your branding and brand values and create something that fits naturally with your company's message."