On the road to sales success with Zapp
A value-adding campaign that garnered 834 new leads—and 10% lead-to-sales conversion—in just two months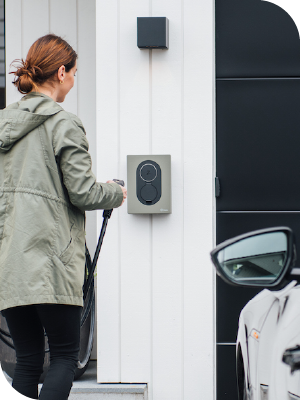 Zapp ApS sells charging boxes and charging stands for private individuals, companies, and the public sector in Denmark. They have an ever-increasing number of happy and satisfied customers who, with good advice and the delivery of quality products, have optimised the operation of their electric car charging and achieved financial benefits with electricity reimbursement.
In the competitive market of electric vehicles and charging boxes, Zapp chose to explore gamification marketing as a way to reach and activate their target audience. The Danish charge point operator distributes charging boxes and stands for private businesses, housing associations, and government institutions. Over the last three years, they have become one of the largest private distributors of charge points on the market with just over 1000 chargers active around Denmark.
In terms of customer acquisition, the journey from consideration to purchase in Zapp's market is often longer than usual ecommerce businesses. The typical purchase of a car is over 12 weeks and, for electric vehicles, the charger factors in during the final 4 weeks—it is essential to reach potential customers at the correct touchpoints throughout this journey.
Janus Broch Mols, co-founder & CMO at Zapp, explains: "There are a lot of questions and things [potential customers] need to be aware of in order to choose the right charger, the right installation, and to determine whether it's compatible with the vehicle [they] are buying."
Zapp aims to reduce the uncertainty along this journey—and that's where gamification steps in.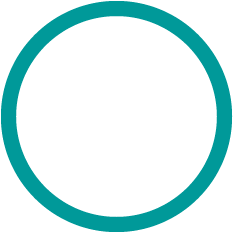 Which charging solution should I choose?
"I thought [gamification] would be a great way to give our potential customers some value through a test, so that they can be sure of their choice of charger and we can gather leads."
With a pop-up on their website's front page and ads activating potential customers across social media, Zapp created an intuitive quiz to help visitors find their best charging box match. The quiz posed a series of questions including where the charger would be installed, what type of car the customer had, and how many kilometres they generally drove. Upon completion, participants received Zapp's best charger recommendation alongside a list of features, benefits, and pricing options.
Janus explains: "I hadn't been in touch with gamification before … but it's a great way to collect leads … and connect with your audience. We're most interested in using Scratcher as part of our always-on strategy going forward."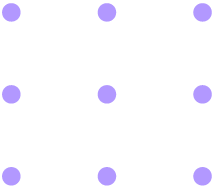 NEW LEADS
High engagement from their target audience over the first two months
COST PER LEAD
From Facebook lead ads and Google ads directly to the quiz
SALES CONVERSION RATE
From interested participants to buying customers
In just two months, Zapp's quiz generated 834 leads with 10% of participants subsequently purchasing a Zapp charging box! With €550 dedicated to marketing spend, their CPL for this campaign was €1,50. This lead-to-sale conversion rate was very satisfying to see for Janus, as their website generally converts 2% of visitors on average—ultimately, the gamified campaign added value to Zapp's lead generation efforts and increased sales.
The charging box company's main outreach channel is via digital marketing, including advertising across Google and Meta. Between May to July, Zapp's total website traffic was 33,000 unique page views, with their Scratcher charging box quiz providing around 5000 of that total.
"For us, [using Scratcher] is about having a tool that we can scale. The results we have now are good and we're very proud of them. In the future, we want to have channels that we can push our marketing spend to and generate quality leads—and [Scratcher] will be a good tool to do that."
"[Marketing is] always all about testing!" Janus encourages others to see gamification as another possibility to get engaged with your target audience and gather more data and insights. "Use it to connect with them and give value in the form of rebates or coupons, but also—as in our case—offer useful information so that they can be sure that their choice [to engage with you] is the right one."
By implementing gamification in your customer journey, you can increase engagement and activate both new and existing customers. An engaged audience is more likely to visit your website, make purchases, and recommend your brand to others. Introductory rewards, discount offers, and loyalty programs are all opportunities to activate customers and create an incentive to spend.
"Try to think about how a competition or test could activate your audience," Janus goes on to say. "[For Zapp,] we primarily use gamification to give value to our customers and then, in our email flow, we can provide them with an opportunity to spin the wheel and get free shipping or other good rebates."