Playing to win during Rito.dk's season of love
A high-converting Valentine's campaign with over 13.500€ in revenue.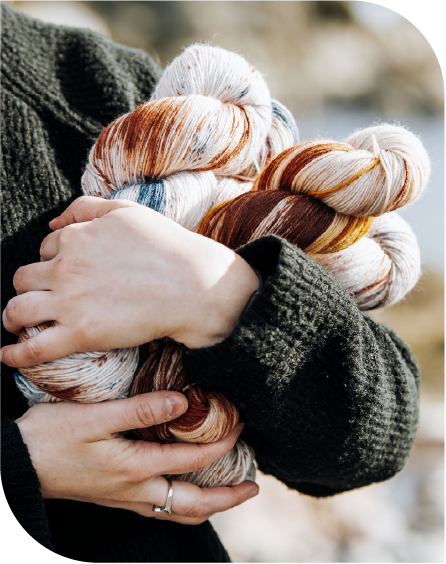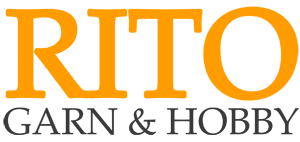 Rito.dk is an online yarn and hobby shop with offices and a warehouse in north-western Denmark. Founded in 2014, they now employ 65 full-time employees, several which have experience running e-commerce webshops. They have combined this expertise with many years of experience and passion in knitting, crocheting, and other hobbies.
A spin for love and leads
A combined marketing strategy of traditional and gamification marketing works in Rito.dk's favour. For the yarn and hobby retailer's recent Valentine's Day campaign, aimed at a broad international audience, the KPI's were twofold: generate new leads and increase revenue.
Over a five day campaign, visitors were invited to Spin the Wheel to win one of four Rito.dk gift cards (valued up to 140€). With a seasonal theme–love–and an easily recognisable game format, the campaign gave back to existing customers and offered an extra incentive to turn new leads into buying customers. For "unsuccessful" players, consolation prizes for discounted merchandise (purchase price of 13€ in total) were presented with a discount code CTA on the final game page. Participants were also sent a follow-up email to ensure the code was received and, ideally, used.
This dual approach—offering both regular and consolation prizes—is a great strategy to lead visitors through their customer journey. People are more likely to use a gift card or discount code when they've won it, as a sense of value and fulfilment has been developed.
Ultimately, the campaign was a great success! In the short term, it provided Rito.dk with their desired "here and now" revenue—over 13.500€. For their long term goals, the company acquired new, engaged leads inspired by the Rito.dk universe that will eventually convert into satisfied, repeat customers.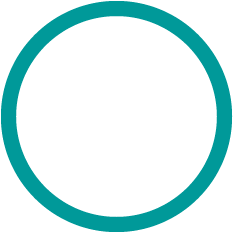 CLICK RATE
High engagement from their target audience
UNIQUE PARTICIPANTS
A player only counts as one, no matter how many times they play the game
CONVERSION RATE
From interested viewers to buying customers
"[We want our] customers to go on a journey with us and be inspired by the world of Rito.dk," Dennis Falkenberg, Rito.dk's email-marketing specialist, explains. "That's the lucky thing about being into yarn and all of the different patterns we have—[the variety and the possibilities help] the customers we get as leads to inspire them to buy our products."
For the low and high points of the year, interactive campaigns can provide a boost to optimise revenue during an integral season. For major holidays and events, gamification offers an opportunity to drive sales and give something extra to existing customers, while also increasing brand awareness and reaching new leads in your target audience.
"Our main goal for this Valentine's campaign was to increase our revenue–the bonus was lead gen. This is true for all of our Scratcher campaigns–revenue and new leads–as gamification is a great way to activate your target audience and convert them into buying customers. And this campaign was hugely successful for us in terms of 'here and now' revenue and new, activated leads!"
"The easiest and shortest advice? Just do it!" Dennis encourages those that are on the fence about integrating gamification into their marketing strategy to simply try it. "Gamification marketing is a really great way to drive extra revenue, segment customers (and get to know them) in a different way, and improve your other marketing tools (for example, email marketing)."
No matter your goal, gamification marketing can work for any company, of any size, in any industry. Interactive campaigns can be used alone or alongside your traditional marketing strategies—as in this case from Rito.dk—allowing you to reinforce your message across channels and strengthen your campaign as a whole.